Do you look this good while running in a 10k race?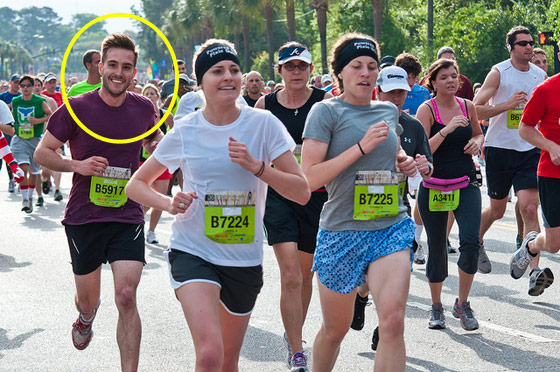 Probably not. It's OK — not many of us can sport the contagious smile and perfect hair 25-year-old Zeddie Little does above.
And that's why he's now known as "Ridiculously Photogenic Guy" and has become an Internet sensation.
According to ABC News, a spectator snapped this photo of New York-based Little at the Cooper river Bridge Run in South Carolina posted it on Reddit. From there, Little's photo went viral across the Internet.
The photo has been viewed over 1.3 million times on Flickr and another meme was born.
Here are some examples:
Watch out the next time you run a road race — if you flash that smile, you could become the next Internet meme.
photo credits: flickr/King_of_Games (top); Quickmeme.com (bottom two)