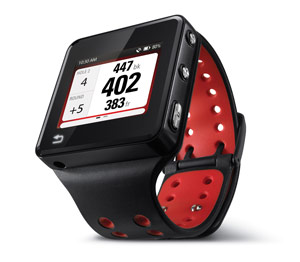 Not only is the number of fitness gadgets growing, newer ones are getting smarter and sport-specific. Now there's a gadget for golfers, TechCrunch reported.
Motorla Mobility, Inc. introduced the MOTOACTV Golf Edition on Thursday. According to a statement from Motorola Mobility, users can track their distance to the green and to hazard while keeping track of scorecards, clubs and key statistics. It's a virtual caddy on your wrist.
The device will also sync rounds wireless at MOTOACTV.com where golfers can study their game like viewing the arc of the ball flight and seeing other details of shots.
Motorola Mobility has partnered with Bubba Watson, three-time PGA Tour winner, who gave the new gadget positive reviews.
"The new Golf Edition of MOTOACTV has features that allow players to make better decisions on the course," he said. "From the weekend warriors trying to find the distance to the back of the green to great golfers who want to analyze their game and share their stats with friends, MOTOACTV helps improve scores and makes the game more enjoyable."
Motorola actually introduced the MOTOACTV last year, so if you get the Golf Edition, the device will have its usual features. The Golf Edition can be pre-ordered online at Motorola or Amazon for $299.99 and will start shipping on April 1.
Now you can really improve your golf game, and if you're interested in getting a great workout on the course, see these golf exercises. Or if you're skeptical on how much a device can help you improve, really learn how you can — or how you can help a client — apply a comprehensive golf-conditioning program to see really improvements.
Will you use this gadget? And do you think it would help?
Check out Motorola Mobility's video for more details: