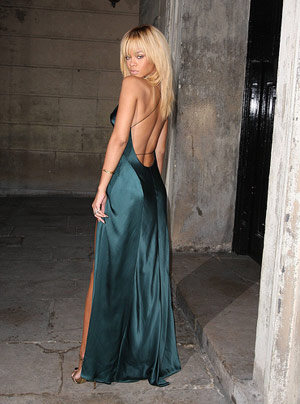 Rihana's stardom, award-winning songs and fit physique may make you think she's pretty content, but she's missing one asset — her butt.
"I'm working on getting [my butt] back," the singer told People. "It used to be my favorite body part, but now it's disappeared!"
Well if her usual workout regimen isn't helping firm up her backside, Rihanna is planning on mixing up her workout. She said whe will focus on hiking, going on the elliptical, walking on an incline on the treadmill, or horseback riding.
Or maybe Rihanna should just follow ACE's butt-sculpting exercise video here. ACE Fitness Expert & Exercise Physiologist, Jessica Matthews, shared some of her favorite glute-friendly exercises.
Are you thinking about sculpting your butt now that bikini season is just around the corner?

Rihanna photo credit: flickr/rihannafentyforumgalerie