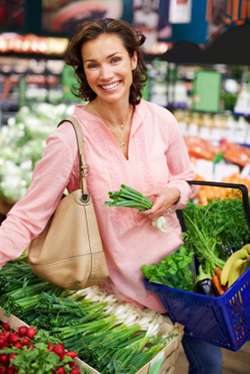 Now that leap day is over and March has officially started, it's time to celebrate National Nutrition Month. Celebrating it may help you get healthier and stay — or get back — on track with your New Year's resolutions, too.
This monthlong nutrition education and information campaign is created by the Academy of Nutrition and Dietetics. With this year's theme being "Get Your Plate in Shape," the campaign is focused on helping Americans "make informed food choices and [develop] sound eating and physical activity habits."
The President's Council on Fitness, Sports & Nutrition provided these tips to help you celebrate:
Try swapping out your cookie jar for a basket filled with fruit.
Make sure vegetables are served with every meal. Include them in things you never thought of such as omelets, pasta dishes or smoothies.
Use smaller plates for portion control.
Skip adding salt when cooking, instead
use herbs and spices to add flavor.
ACE's Resources and Tips to Help You Get Smart About Nutrition: