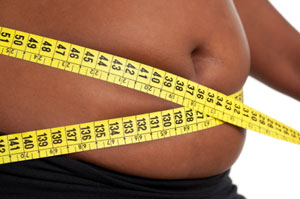 Obesity rates in adults and children in the United States are not increasing as they were between 1980 and 1999, but they're not decreasing either, AP reported.
Published online on Tuesday in The Journal of the American Medical Association, the Centers for Disease Control and Prevention's data shows that 35.7 percent of adults and almost 17 percent of children were obese in 2009-2010. These results are similar to ones from 2003. The CDC researchers "found no indication that the prevalence of obesity is declining in any group."
Though a plateau may seem better than an increase in obesity rates, health and medical professionals advise against seeing this as good news because as Dr. David Ludwig, director of a childhood obesity program at Children's Hospital in Boston told the AP, "we're plateauing at an unacceptably high prevalence rate."
"We're by no means through the epidemic," he told the NYTimes.
In fact, with such a high prevalence rate of obese children and adult, there will be associated effects like increases in Type 2 diabetes since the disease affects people as they age, the AP reported.
Paula Deen, 64, the queen of Southern cooking who is known for her rich and calorie-laden recipes, announced Tuesday on NBC's "Today" show that she has Type 2 diabetes and was diagnosed three years ago. She cited age — not solely her "fattening" foods — as one of the causes.
Does the country's plateauing obesity rate and potential increase in Type 2 diabetes prevalence concern you? Tell us in the comments section.
More information and resources: Visit Operation FitKids on how to combat childhood obesity and read our Fit Fact on Exercise and Diabetes.