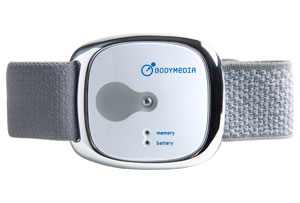 Whether you're shopping for a fitness beginner, trying to motivate someone to stay active, or you have a full-fledged exercise enthusiast in your life, here are 10 gifts — at all price ranges — I'm certain your friends and family will appreciate.
Heart Rate Monitor: Polar, my favorite manufacturer of accurate heart rate monitors, makes the extremely hot-looking RCX5 for supreme precision for endurance athletes. I wear the the FT 60 for general fitness tracking, so that RCX5 is on my want list! You can find these and others on Polar's website.
TRX Suspension Training: One of the more popular exercise systems you'll see in gyms and homes, the TRX may be bit on the pricey side (just under $200), but it's well worth the investment. Connected to a door or ceiling, TRX provides a variety of strength, endurance and power exercises using your own body weight. For ideas on how to use the TRX check out this free TRX Suspension Training® workout.
The Gym in a Bag: For just $89.00, this is a remarkable gift idea — especially for road warriors who want to keep up a serious workout routine (I don't leave home without mine). As small as a backpack, it comes complete with 4 resistance bands with 4 levels of resistance, custom hooks to be used with the Flexsolate grip-free cuffs, 2 ankle attachments, a door attachment, a collapsible padded steel bar, a terrific little exercise flip chart and a DVD — all in a small sized carrying case.
BodyMedia Fit Mobile: This is one gift I recommend year after year for anyone who wants to track (5,000 data points every minute) how many calories he or she burns daily and much more, including all important sleep patterns. The company's data says this gadget "helps improve weight loss by 3x," and I've seen it work well with so many of my clients who use it alone or with available free phone apps and BodyMedia's online monitoring system. To learn more, visit their website.
Kettlebells and all-in-one dumbbells: These strength-training tools have become very popular and are great choices for those who enjoy creating challenging exercises at home. I personally find those from Perform Better are great options.
Total Gym If there is one piece of equipment that does it all – full-body weight, functional training — it's any of Total Gym's masterpiece exercise machines. Their website has all of their models, many of which you've no doubt seen in their long-running TV infomercials with Chuck Norris and Christy Brinkley. I don't usually fall for infomercials, but when I saw that many of the finest health clubs in the nation included Total Gym systems alongside other major fitness equipment manufacturers, I checked it out. It now sits in a tiny floor space in our home, easily unfolds and offers a total body workout that we can use conveniently and more importantly, regularly. 
Personal Training Sessions: If you want to give the premier fitness gift, this is it! Training with an ACE-certified personal trainer or with an ACE-certified group exercise trainer/coach is the ultimate gift for anyone who wants to learn about health, fitness and wellbeing from the very best. That's how I got started years and years ago. My wife started me with a ten-session gift plan and it's never ended. Contact your local gym or health club and be sure you are connecting with an ACE-certified fitness professional or you can find an ACE-certified personal trainer in your area.
ACE FitKit: This four-piece exercise kit includes a 55 or 65 cm. stability ball, braided tubing, rolling mat and 8-lb. medicine ball all for under $100! This ready- and easy-to-use kit is perfect for jumpstarting a new fitness program or for supplementing your current routine.
ACE FitGift: If you're looking to give the gift of fitness in a fun, FREE way, consider ACE's FitGifts. These fun printable coupon books filled with 20 fun, healthy tips like "Fun, Healthy Cooking," "Mind-Over-Matter day," "Move of the Day," and "Wildcard Workout," will surely inspire your loved one.
iPods, workout clothes, workout gloves, rubber-wrapped glass water bottles, yoga mats, workout towels…there is no shortage of ideas when it comes to gifts for the health and fitness minded!
Happy holidays!