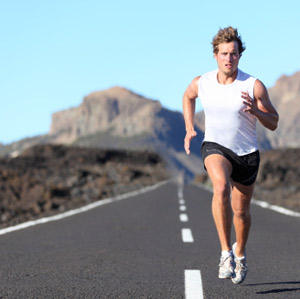 If you spend more time obsessing over your weight instead of getting to the gym, it may be time to toss that scale — especially if you want to avoid premature death.
A study published Monday in Circulation: Journal of the American Heart Association found that among the 14,358 men (average age 44 years) researchers followed for 11.4 years, those who improved or maintained their fitness lowered their overall risk of death and death from cardiovascular diseases. Those who became less fit were at a higher death risk.
Changes in weight, measured by BMI, did not affect death risk or longevity.
"This is good news for people who are physically active but can't seem to lose weight," said Duck-chul Lee, Ph.D., the study's lead researcher and physical activity epidemiologist at the University of South Carolina's Arnold School of Public Health in Columbia.
"You can worry less about your weight as long as you continue to maintain or increase your fitness levels," Lee said.
But Lee clarified that the study's results do not excuse the importance of weight entirely.
The findings may not apply to severely obese people, for example, because about 90 percent of the men in the study were of normal weight or overweight at the beginning. It's also unclear if women would have the same results as these men, but the research may not mean good news for "skinny fat" women who do not exercise.
Though questions may remain, this study may have shed some light on whether fitness or fatness outweighed the other. If you want to lower your risk of premature mortality, it may be time to get off the scale and instead, get fit.
[via Forbes and Washington Post]
Looking for resources on how to improve your fitness? Get answers to your fitness questions on our Ask the Expert Blog and check out the Get Fit section of our website to see our exercise library and sample workout programs. Or, find an ACE-certified personal trainer in your area to help you meet your goals.