Everyone at ACE headquarters came dressed to impress — or spook — this Halloween! We had costume contests (funniest and best overall), a chili cookoff, and a mummy-wrapping contest. See the fun in action and how Stay Puft Marshmallow Man took over the day.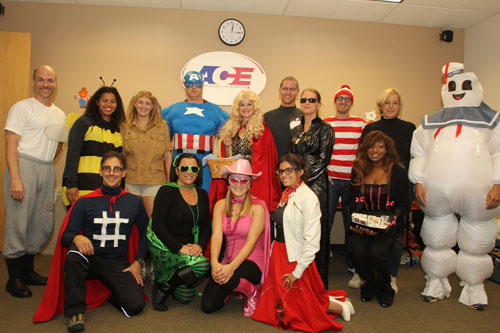 Where's Waldo?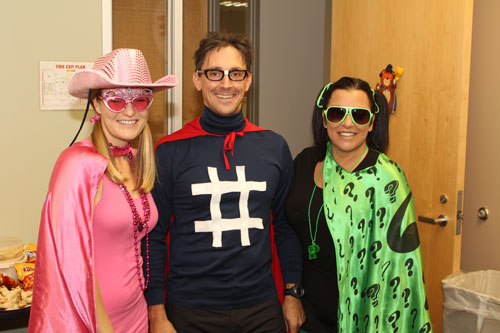 Your Test Avengers! (from left to right: Answers, Numbers Man, and Questions)
The award for the funniest costume went to Stay Puft Marshmallow Man while best overall went to Captain America. We almost called the Ghostbusters to save us from Stay Puft Marshmallow Man, but we didn't because his "Drop It Like It's Hot" Chili was just too good! This villain took home first place in ACE's Chili Cookoff.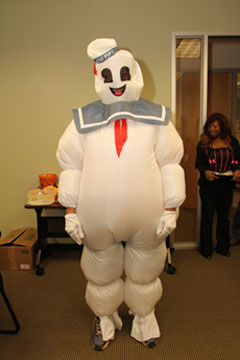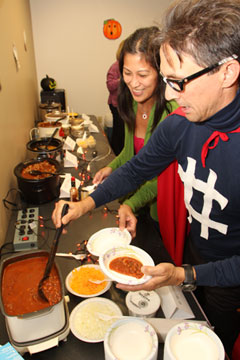 Last on the day's agenda was a mummy-wrapping contest — each department had to wrap one of its members and then the mummy had to hop to the finish line.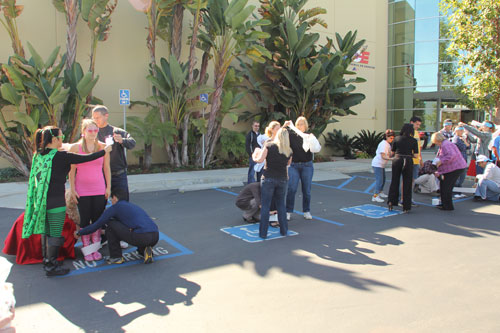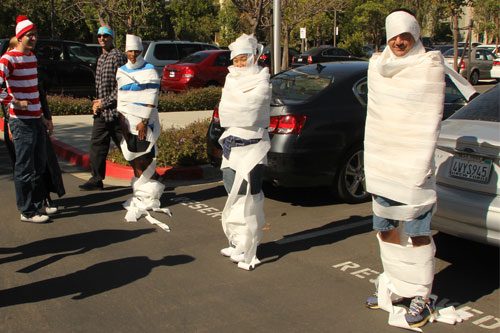 It's pretty clear who the winner was. And, you know who that was underneath all the toilet paper? Stay Puft Marshmallow Man!
At this point, we should have known to call on the Ghostbusters.
ACE hopes you had a very Happy Halloween!