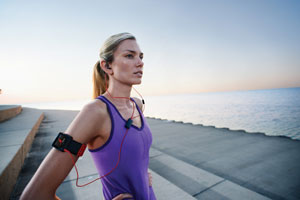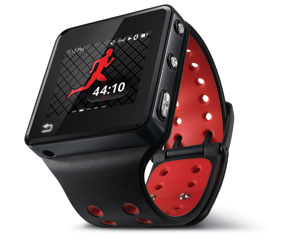 Motorola is the latest company to produce yet another fitness gadget. Tuesday, it unveiled the MOTOACTV, a wearable device that tracks your heart rate, calories burned, performance, and training routes using GPS while also playing your motivating tunes and audio cues. Are the 4,000 songs it can hold not motivating enough? Then, switch to FM radio.
After you've used this combined smart music player and fitness performance trainer, you can upload your workouts to MOTOACTV.com and analyze your progress through charts and other tools.
Before you think that's all the MOTOACTV can do, add yet another feature: Opt to sync it with your Android smartphone and you'll be able to receive incoming calls and text. Sound like this little device requires a lot of wires? Motorola also unveiled accompanying Bluetooth headsets (sold separately).
So there you have it — a new fitness gadget that hits stores Nov. 6 with more than enough features to keep you entertained (oops, we meant, working out). Will you be trying this? Are you currently loyal to any gadgets?