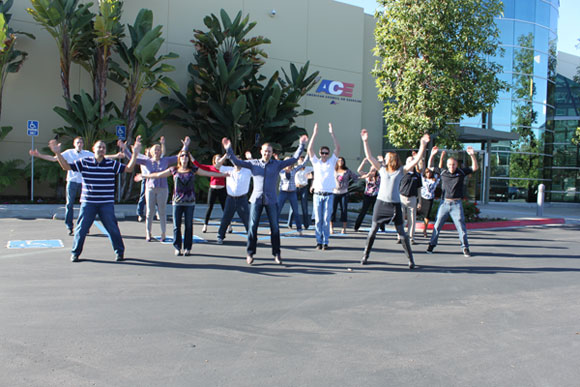 Members of ACE staff did jumping jacks outside our San Diego-based headquarters Tuesday! As much as we love fitness, we really did this in support of first lady Michelle Obama's aim to break the Guinness World Record for the most people doing jumping jacks in a 24-hour period.
In partnership with the National Geographic Kids Magazine, Mrs. Obama, "Jumper in Chief," set off this national and international 24-hour event by leading a group of local Washington, D.C. elementary school students in doing jumping jacks for one minute.
Across the country in California, the California Association for Health, Physical Education, Recreation & Dance (CAHPERD) rallied jumping-jacking Californians. ACE is proud to have helped CAHPERD, National Geographic Kids and Mrs. Obama in this feat!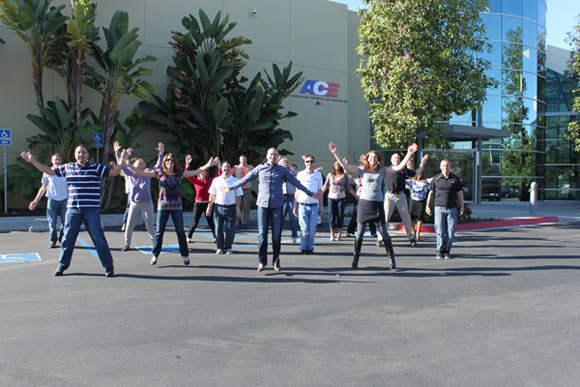 It's not too late to jump! If you're in California, visit these landmarks where CAHPERD volunteers will be hosting events. Otherwise, these rules will outline how you can participate.