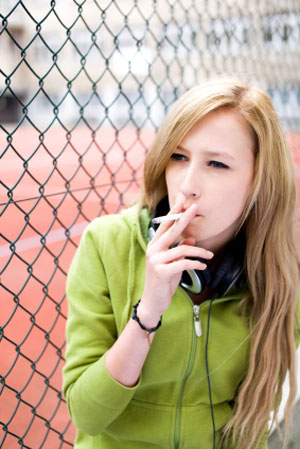 Teenagers who want to quit smoking may have better luck if they add physical activity to their efforts.
New research published in Pediatrics found that the American Lung Association's voluntary tobacco cessation program for teens, Not On Tobacco (N-O-T),produced better results when participants were encouraged to exercise.
Reuters reported that the study was done in West Virginia where smoking rates are high and exercise rates are low. To test the exercise element, the research team studied three programs offered throughout 19 high schools: the standard N-O-T program, the standard N-O-T program with exercise advice and a "brief intervention" program in which a program facilitator met with the teen participant only once.
In the program that encouraged exercise, teens received exercise advice and a pedometer.
After six months, students self-reported quitting and the N-O-T program outperformed the others. The N-O-T program with exercise advice had a 31% success rate while the standard program had a 21% success rate, followed by sub-16% rate in the brief intervention program.
While this is certainly good news, several gaps remain: The study did not measure the students' physical activity and for some reason, only boys seemed to have benefited from the exercise.
Do you think this could lead to more studies and results showing that exercise is critical to teen-focused tobacco cessation programs?