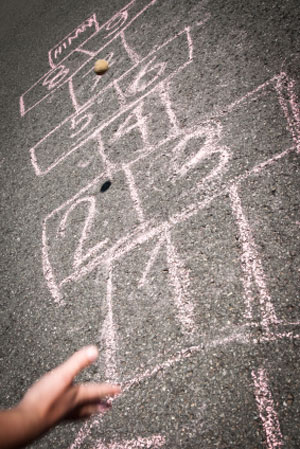 Remember those carefree days when the recess bell rang and you excitedly ran outside to play tetherball, dodgeball, hopscotch, four square, or tag?
Breathe in the fresh air again and feel the breeze brush across your face as you run around.
No, really.
Put work aside for just 10 minutes and experience that short burst of activity again — that's what KEEN, Inc. wants you to do.
As part of its KEEN Recess Revolution, the hybrid outdoor and casual footwear, bags and socks manufacturer held Worldwide Recess Day in Washington, D.C. on Wednesday. Complete with a pop-up playground at Union Station, KEEN set up a Recess Pledge station.
They are encouraging employers and employees to take 10 minutes of paid recess every day to relieve stress from the daily grind and to get up and move. This, they say, would help combat obesity rates.
And, based on a survey run by KEEN, US adults report that recess would help them feel healthier, happier, and more productive. (Recent studies published in the Journal of Occupational and Environmental Medicine support increased productivity claims, too.)
ACE thinks workplace wellness and increased physical activity for sedentary employees is important, too: Find out how you can burn more calories at your job and, if you're a manager, how to foster physical activity in your corporate culture.
What was your favorite recess game as a child? Will you take KEEN's Recess Pledge?