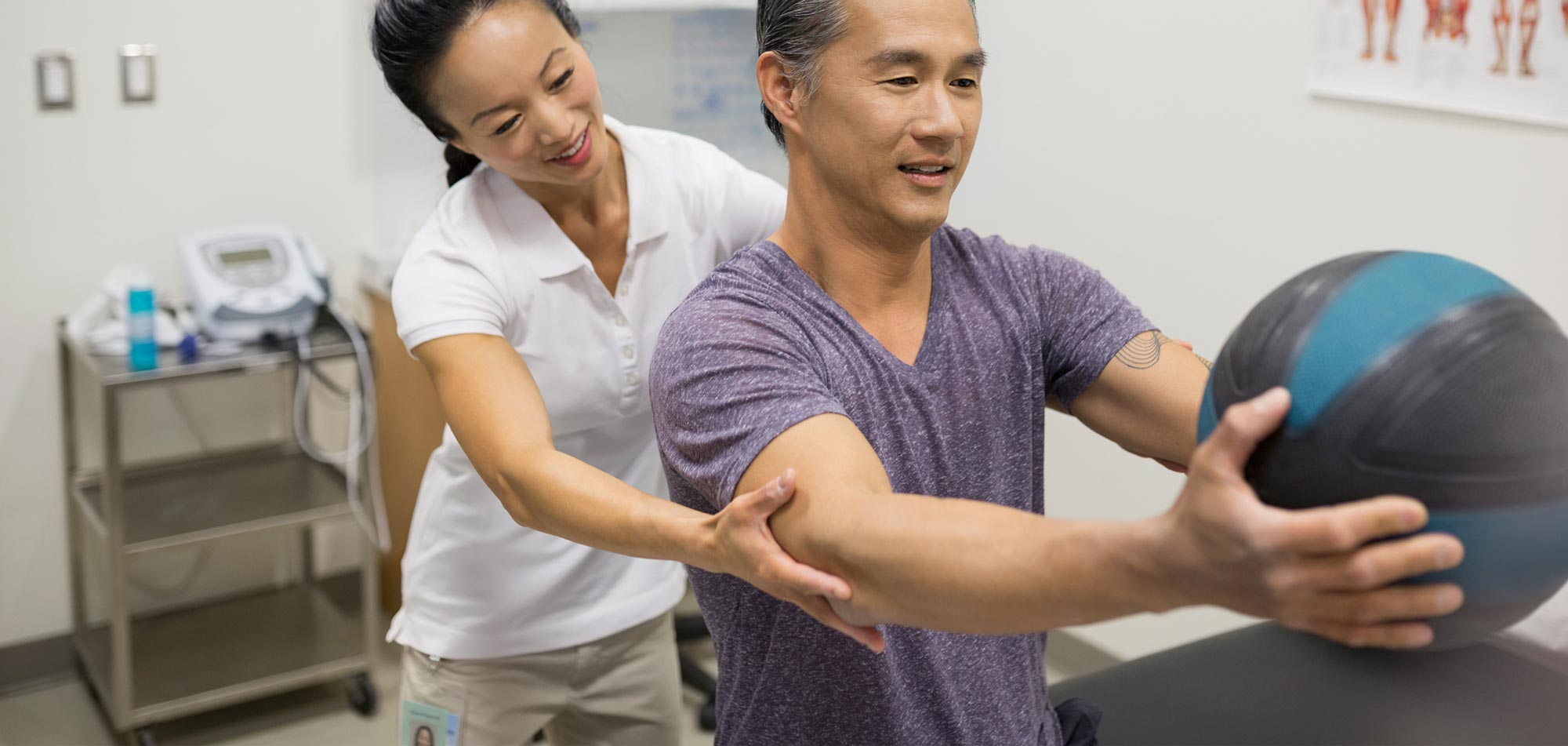 Become an expert in efficient movement
With a versatility that ranges from competitive athletes to rehabilitation patients, and everyday people who need to improve their balance and joint stability, expertise in functional training can be applied to a wide range of clients. As a Functional Training Specialist, you'll be able to help people move more efficiently, prevent injury, improve their balance and flexibility, build strength, and improve their overall quality of life.
Who is it designed for?
The ACE Functional Training Specialist Program is designed for fitness and allied health professionals who want to garner a deeper understanding of how to train the body to move more efficiently. Whether it's improving core function to give clients an edge in athletic competition or boosting balance to help older adults play with their grandchildren without pain, functional training can help all adults improve movement efficiency.
How do I earn one?
To become an ACE Functional Training Specialist, you must review all of the components listed below and take the quizzes associated with the material. Although you may complete courses for any specialist program, only those who also hold a current NCCA-accredited certification or an equivalent professional credential will be recognized as an ACE Specialist. For a list of accepted pre-requisite credentials, click here.
After you complete all courses and quizzes, the continuing education credits (CECs) will be uploaded into your My ACE Account. The purchase price includes all materials and fees necessary to become a specialist, and your designation as a specialist will not expire.
Payment Options
Functional Training Specialist Program
Curriculum
Functional Training Specialist Program
More ACE Specialist Programs
The American Council on Exercise reserves the right to discontinue the sale and/or support of any continuing education course at any time, in order to cancel, correct, or update content based on current industry standards, guidelines, and/or technological advances. Notification will be given 6 months prior to expiration to allow for course completion and no refund will be given for expiring courses.