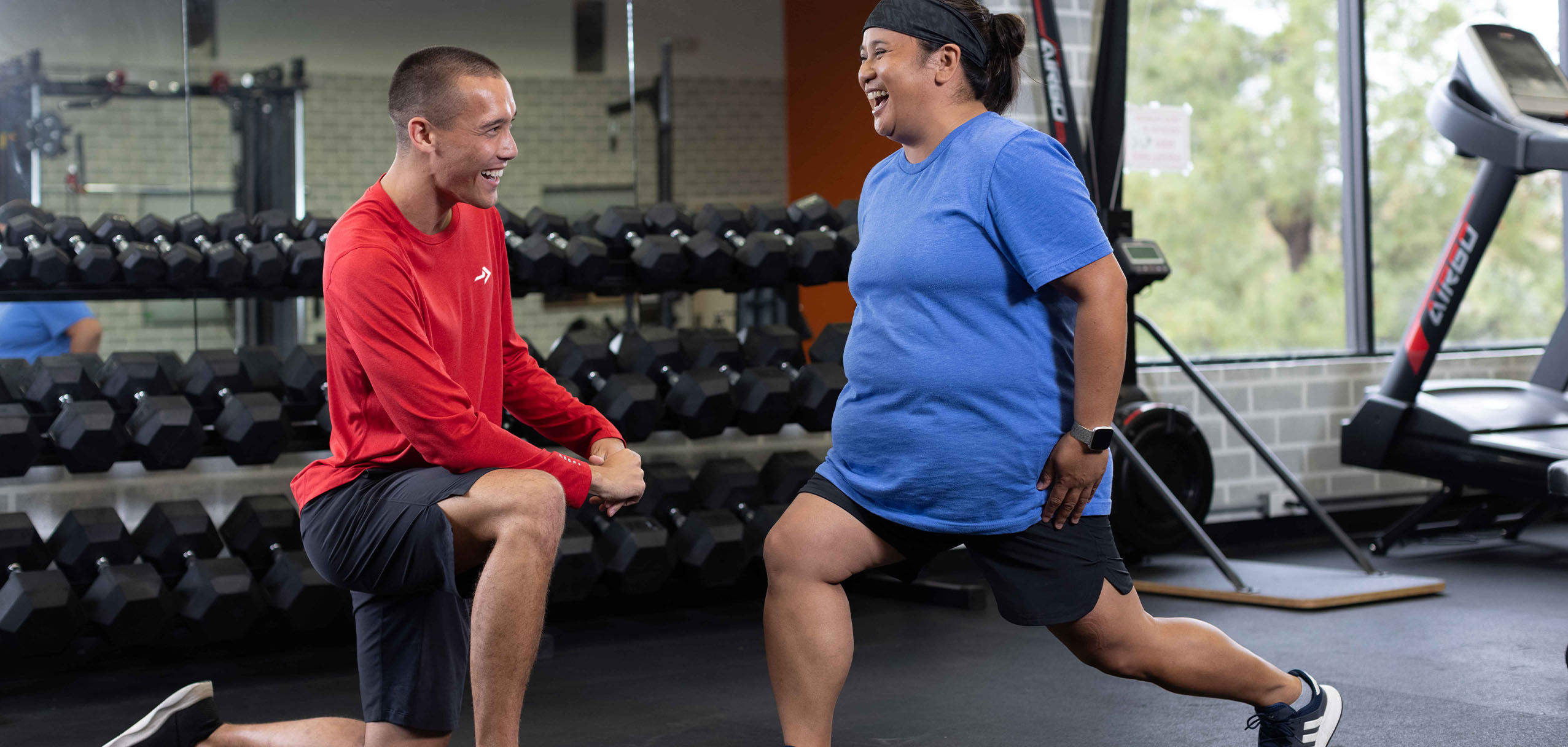 | | |
| --- | --- |
| Provider: | Size Inclusive Training Academy |
| Included: | |
Make movement enjoyable and sustainable for the long-term
As a fitness professional you have a unique opportunity to improve the health of our nation. According to the National Institute of Diabetes and Digestive and Kidney Diseases, over 70% of people in the USA are living in larger bodies. With each passing year, this number grows and health outcomes become more concerning. Regular exercise can greatly improve an individual's health and quality of life, yet millions of people remain sedentary and too intimidated by the industry to begin a fitness routine.
When it comes to fitness, the larger bodied demographic has different needs both psychologically and physically. The Size Inclusive Fitness Specialist Program, created by Louise Green, author, educator, and award–wining fitness trainer who's expertise has been featured by over 150 media outlets, offers in–depth, highly specialized training to remove barriers and help get your larger bodied clients moving in a sustainable way.
Lead your clients to better health and a positive relationship with exercise
Most courses that have a focus on working with larger bodied individuals are either weight management or weight loss based. With the Body Positive Movement on the rise, this Specialist Program approaches the situation from a weight neutral position for long term health outcomes. One of the biggest deterring factors for adherence for larger bodied clients is tethering their movement to weight loss goals. Data shows that caloric restriction can have adverse outcomes and has proven, for many people, to be a failing modality to better health and wellness. Experts are showing greater outcomes by focusing on "fitness over fatness," and this Specialist Program shares that focus by presenting evidence–based methods on how to repair this population's relationship with exercise.
The Size Inclusive Fitness Specialist Program analyzes the negative outcomes of weight bias and the lived experience of larger individuals and their often–difficult relationship with exercise. Upon completion, you will be able to:
Recognize how vast this market is and how our current fitness culture often deters this audience from engaging in sustainable fitness routines
Understand how you can lower these barriers to build a more equitable and healthy nation
Build a lucrative fitness business with marketing techniques that attract and retain these underserved clients
The Size Inclusive Fitness Specialist Program provides evidence–based methods on how to repair larger bodied individuals' relationship with exercise. It includes a deep examination of the psychological, physiological—and often physical—barriers this demographic often faces in the fitness space.
How do I become a Size Inclusive Fitness Specialist?
To become a Size Inclusive Fitness Specialist, you will complete each of the modules listed below, as well as complete the quizzes associated with the material and a final exam.
Payment Options

Size Inclusive Fitness Specialist Program
Curriculum
Size Inclusive Fitness Specialist Program
More ACE Specialist Programs
American Council on Exercise reserves the right to discontinue the sale or support of any product at any time, to remove, correct, or update content based on current industry standards, guidelines, or technological advances. Notification will be given to those who have purchased such products six months prior to expiration. No refund will be given for expiring products.