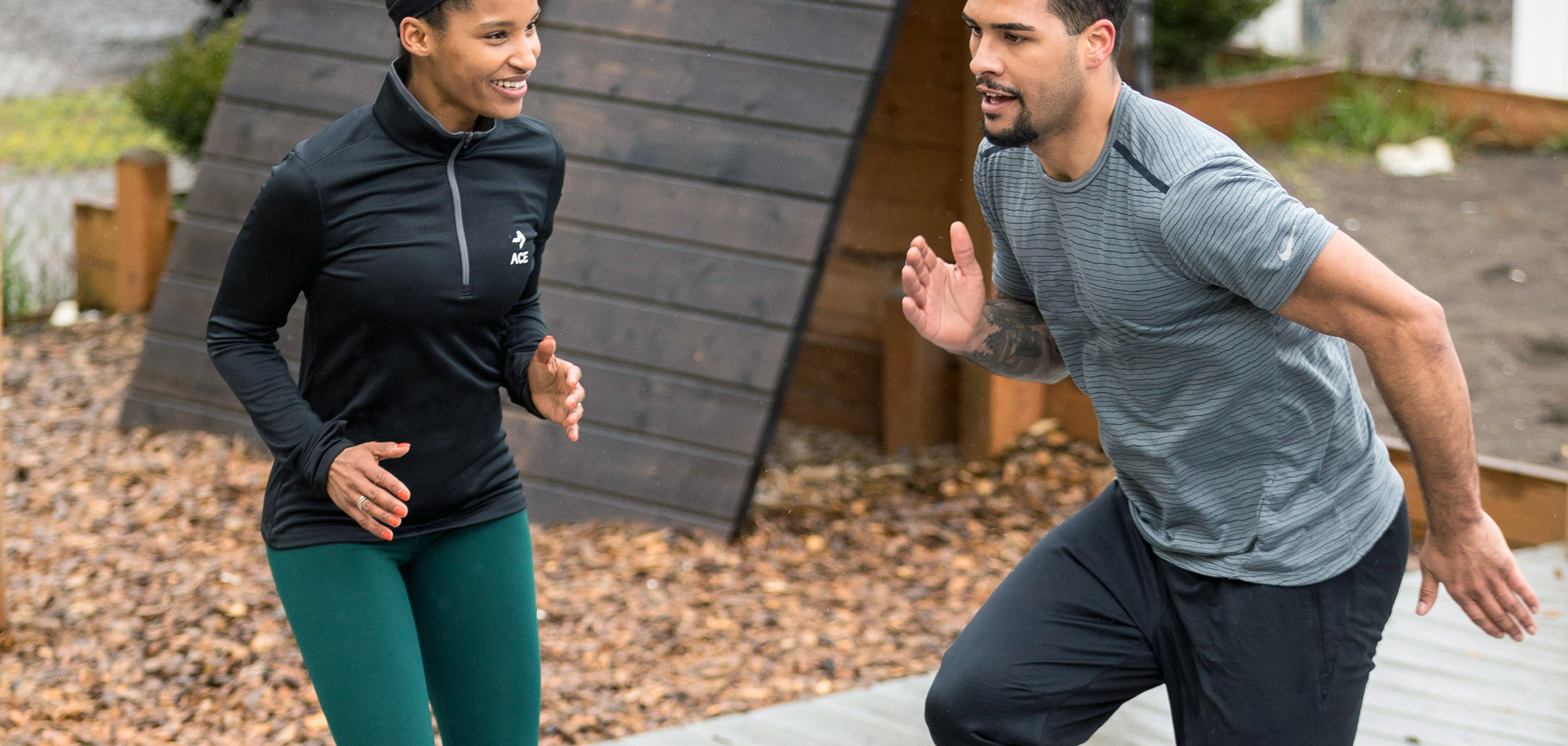 Every athlete has a dream. You can help them reach it.
Competitive athletes are fueled by a passion for success and winning. They strive to be faster and stronger so they can achieve the high standards they set for themselves. Many of these athletes seek out performance specialists to train them and help them achieve their goals. In fact, the demand for sports-specific trainers is rapidly increasing. While fitness training and sports performance training share certain fundamentals, sports performance specialists require a unique skillset to help their clients perform at their competitive best. As an ACE Sports Performance Specialist, you'll be equipped to help a wide range of athletes—from beginners to professionals, youth to adults—chase their dreams.
Launch your career in this high demand field by becoming an ACE Sports Performance Specialist. Whether you are considering a full sports performance certification in the future or want to learn how to modify your training approach for your current performance-focused clients, you'll discover the skills, techniques and insights to help athletes gain strength, agility and the ability to perform at their peak during competition.
Led by UNLV Nutrition Sciences Associate Professor and ACSM and Academy of Nutrition Dietic Fellow Laura J. Kruskall, PhD, RD, international functioning training expert and former strength and conditioning coach for the NHL Peter Twist and ACE Exercise Physiology Content Manager and ACE Certified Personal Trainer and Health Coach Jacque Crockford, MS, the program covers a wide range of sports performance topics including nutrition, strength and conditioning, programming, assessments and more.
Expand your abilities—and your business
Participation in competitive sports among both youth and adults is on the rise. According to the American Medical Society for Sports Medicine, an estimated 60 million youth between the ages of 6 and 18 participate in some form of organized athletics. Participation in amateur endurance events among adults is up as well, especially among women, who now represent more than half of the field in competitions. By becoming a Sports Performance Specialist, you will have a great opportunity to expand your practice and reach more clients.
You will learn a science-based approach to athletic training that includes assessments, functional program applications, power and agility exercise progressions, and sport-specific strength and nutrition strategies. In addition, you will learn the unique considerations and planning that go into successfully training competitive athletes, and discover how to offer your newly-acquired skills within your business.
How do I become an ACE Sports Performance Specialist?
To become an ACE Sports Performance Specialist, you will complete each of the modules listed below, as well as complete the quizzes associated with the material.
Anyone may complete the Sports Performance Specialist Program, but only those who also hold a current NCCA-accredited certification or equivalent professional credential will be recognized as an ACE Specialist. For a list of accepted pre-requisite credentials, click here.
Payment Options
Sports Performance Specialist Program
FREE

Ground Shipping

Save $20!

USA only. Excludes US territories.
Curriculum
Sports Performance Specialist Program
More ACE Specialist Programs
American Council on Exercise reserves the right to discontinue the sale or support of any product at any time, to remove, correct, or update content based on current industry standards, guidelines, or technological advances. Notification will be given to those who have purchased such products six months prior to expiration. No refund will be given for expiring products.