I purchased a Standard, Premium or Premium Plus Bundle with an exam voucher, but I can't seem to find it.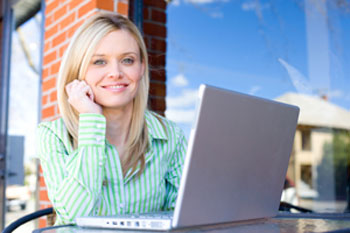 If you have purchased a Standard, Premium or Premium Plus Study Bundle, you may be looking through your box of materials and wondering where to find your exam voucher. Well, there's good news! The exam voucher is not lost somewhere between the books; rather, it can easily be found in your "My Vouchers" section of your ACE account.
Does my voucher have an expiration date?
Yes, your voucher will expire six months from the date of purchase. If you don't remember when you purchased your package, the expiration date will also be displayed under the "My Exam Information" section of your ACE account. Don't worry about keeping track of the expiration date—as you progress through your studies, ACE will send email notifications to you as your voucher expiration date draws closer.
My voucher is going to expire, but I'm not ready to take the exam yet!
Although your voucher expiration date is six months from the purchase date, this does not mean you must take your exam before that expiration date. You simply have to schedule your exam before it expires. Phew! You may schedule your ACE exam on ANY available date posted on the ACE website—even if the testing date is beyond the voucher expiration date. Please don't let your voucher expire, however, as extensions are not permitted.
I'm ready to take the test!
Congratulations! You have completed your studies and are now ready to schedule your ACE exam. But first, have you completed your CPR/AED course? Better check because holding a valid CPR/AED prior to registration is a requirement of any computer-based exam. Once you get a hold of your card, double-check to make sure that the expiration date does not fall prior to the testing date of your choice. Now that you have checked and confirmed your CPR/AED details, it is time to get started. Simply log in to your account to get registered.
Once you've successfully completed the registration process, you'll receive an order receipt and a confirmation email with your exam date. Please follow the instructions in the confirmation email to locate and print your exam admission ticket from your ACE account. You can locate all pertinent exam information, including your admissions ticket, under the "My Exam Information" area of your ACE account. Print your admission ticket and bring it with you on exam day.
My voucher has expired. Can I still take the test?
Yes, you may still register for the ACE Exam at a discounted rate of $199.00. This special rate will be available to you one year from your voucher expiration date and the discounted price will be applied upon check out.
I don't want to take the test. Can I get a refund or give my voucher to a friend?
ACE Exam vouchers are non-refundable and non-transferable. Cancellation of a scheduled ACE Exam where a voucher has been used is also non-refundable. 
Do you have any additional questions about your voucher that were not answered in this blog? Please don't hesitate to contact Exam Registration at 800-825-3636, Ext. 783.
Don't let your ticket to your ACE Certification get away—be sure to schedule the exam before your voucher expires.