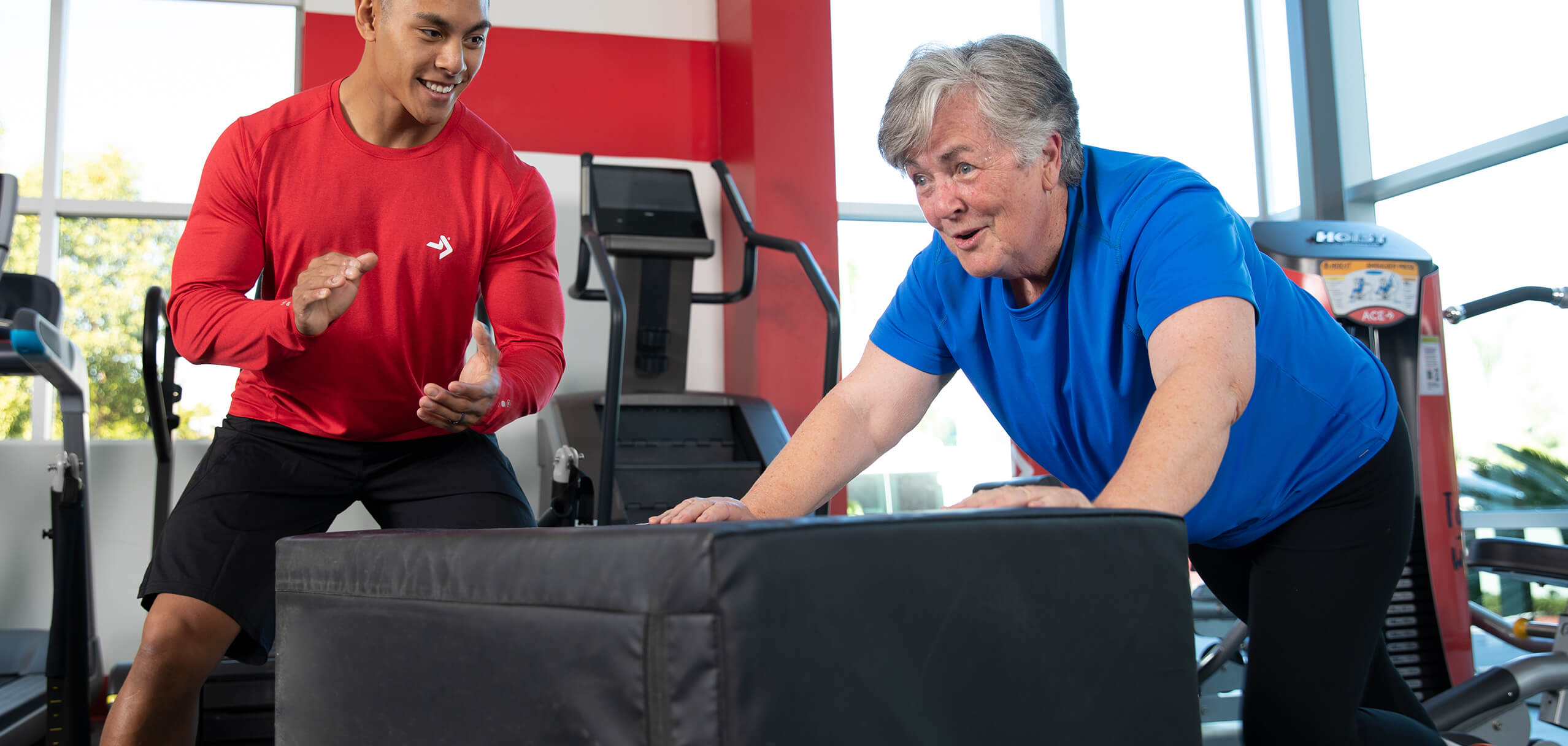 Increase longevity and boost quality of life
Becoming an ACE Senior Fitness Specialist means gaining expertise in much more than the physical aspects of movement and exercise programming. This program takes a holistic approach to working with active agers, and explores building rapport, behavior change, motivation and adherence, and nutrition in addition to conducting mobility assessments and incorporating appropriate modifications into your active ager training sessions.
Who is it designed for?
Our Senior Fitness Specialist Program is designed for health and fitness professionals who want to gain a comprehensive understanding of how the physical, emotional and social aspects of movement can help people over 55 increase longevity and boost quality of life. Instructors of adult fitness programs at colleges and community centers, as well as personal trainers, health coaches, nurses, social workers and physical therapists can all use the expertise to deliver appropriate exercise programs that combat the effects of osteoporosis, arthritis and other age-specific conditions.
How do I earn one?
To become an ACE Senior Fitness Specialist, candidates must complete all educational modules included in our digital learning platform. Although you may complete courses for any specialist program, only those who also hold a current NCCA-accredited certification or an equivalent professional credential will be recognized as an ACE Specialist. For a list of accepted pre-requisite credentials, click here.
After you complete all courses and quizzes, the continuing education credits (CECs) will be uploaded into your My ACE Account. The purchase price includes all materials and fees necessary to become a specialist, and your designation as a specialist will not expire.
Payment Options

Senior Fitness Specialist Program
*eBook compatible with desktops (Mac & PC), tablets and smartphones (iOS & Android) only. Cannot be printed.
Curriculum
Senior Fitness Specialist Program
More ACE Specialist Programs
The American Council on Exercise reserves the right to discontinue the sale and/or support of any continuing education course at any time, in order to cancel, correct, or update content based on current industry standards, guidelines, and/or technological advances. Notification will be given six months prior to expiration to allow for course completion. No refund will be given for expiring courses.