Are you an ACE All Star?
Tell us how you make movement your mission as an ACE Certified Professional.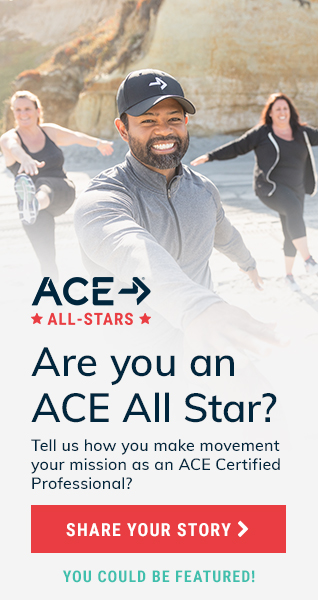 Continuing Education Topics
Keep on the Cutting Edge
Receive unique offers and information on specialist programs, workshops, free webinars and more.
The Basics
Learn the Way You Want
We recognize everyone learns differently, so we offer diverse opportunities to help you build your expertise and fulfill your recertification requirements.