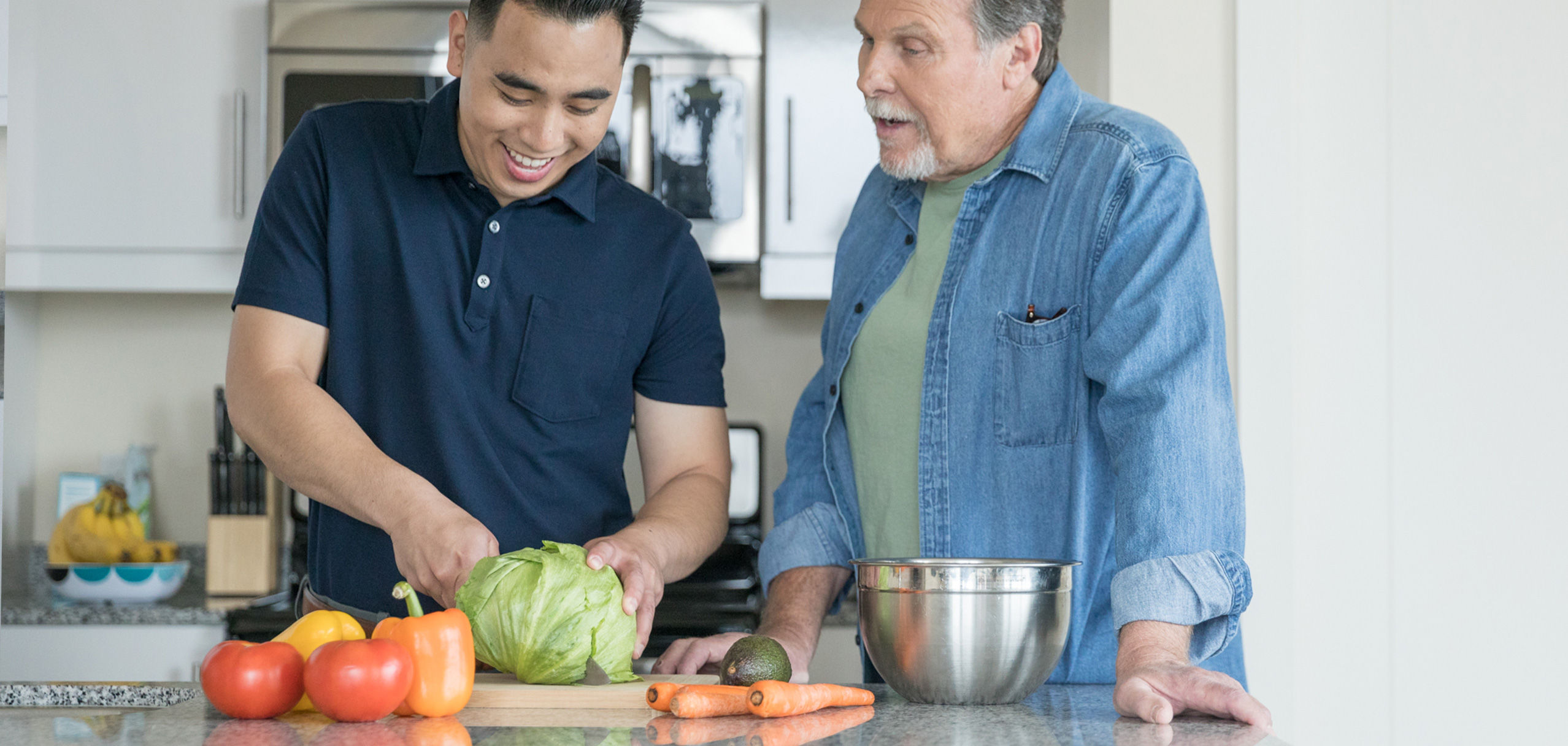 Combining nutrition and behavior change for lasting results
Engaging in physical activity is essential for health and wellness, but it is only half the battle. Good nutrition is paramount to a well-rounded fitness routine and is a key factor in guiding your clients to healthier lives. Understanding nutrition takes more than simply knowing what to eat. Knowing how to use behavior change coaching is critical to effectively help clients develop habits that will yield positive results lasting a lifetime.
As an ACE Fitness Nutrition Specialist, you will be armed with essential behavior change strategies paired with science-backed nutrition information to help your clients become more knowledgeable about their nutrition and develop life-long dietary habits that lead to better health.
Become an indispensable resource to your clients
Have your clients ever asked you for diet and nutrition advice? In these situations, it can be tough to determine what level of guidance is appropriate and how to individualize nutritional information for clients of different ages, health status and fitness goals. Moreover, you might be wondering how to coach clients to embrace these changes in their day to day lives. The ACE Fitness Nutrition Specialist Program will provide you with this information and more, enabling you to become a more well-rounded health and fitness professional with the tools to impact lasting change in your clients' nutrition.
The ACE Fitness Nutrition Specialist Program is designed for health and fitness professionals who want to gain a deeper understanding of nutrition, learn how to help clients implement healthy food choices into their daily routine and understand how to address special nutritional needs for different types of clients, from those simply looking to get healthier to competitive athletes. You'll learn how to guide clients in selecting fresh, nutrient-dense foods, and couple this knowledge with behavior change strategies that will help your clients turn smart choices into long-term habits.
How do I become an ACE Fitness Nutrition Specialist?
To become an ACE Fitness Nutrition Specialist, you will complete each of the modules listed below, as well as complete the quizzes associated with the material.
Anyone may complete the Fitness Nutrition Specialist Program, but only those who also hold a current NCCA-accredited certification or an equivalent professional credential will be recognized as an ACE Specialist. For a list of accepted pre-requisite credentials, click here.
Payment Options
Fitness Nutrition Specialist Program
eBook + Hard Copy
FREE

Ground Shipping

Save $20!

USA only. Excludes US territories.
CEC Power Pass
Unlimited learning. Maximum impact.
*eBook compatible with desktops (Mac & PC), tablets and smartphones (iOS & Android) only. Cannot be printed.
Curriculum
Fitness Nutrition Specialist Program
More ACE Specialist Programs
American Council on Exercise reserves the right to discontinue the sale or support of any product at any time, to remove, correct, or update content based on current industry standards, guidelines, or technological advances. Notification will be given to those who have purchased such products six months prior to expiration. No refund will be given for expiring products.