The IDEA World Convention Scholarship Program, funded by Kathie and Peter Davis, founders of IDEA Health & Fitness Association (IDEA) and the IDEA Foundation (now the American Council on Exercise, or ACE), announced five 2022 award recipients who will attend this year's IDEA World Convention in Las Vegas, Nevada between July 20-24, 2022.
"We are honored to continue supporting exercise professionals who help communities become more physically active," said Kathie Davis, former executive director for IDEA. "The initial purpose of IDEA was to 'Inspire the World to Fitness,' and the IDEA World Convention Scholarship Program in partnership with ACE helps takes that inspiration to the next level – by recognizing and supporting those who are making positive changes in our communities."
The 2022 IDEA World Convention Scholarship Awardees
(in alphabetical order)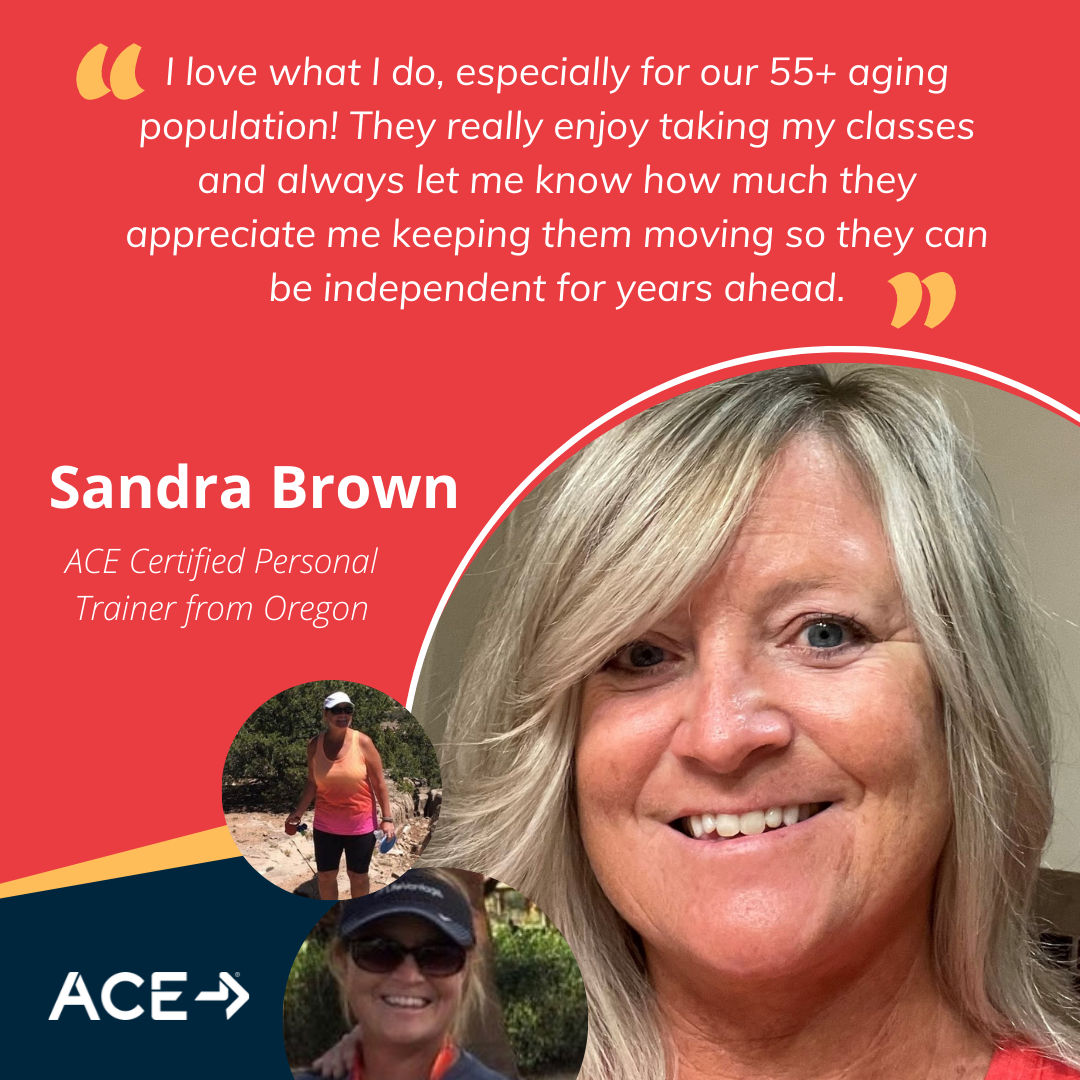 Sandra Brown
ACE Certified Personal Trainer from Oregon
Sandra trains older adults in California and Oregon. As a Fall Prevention Instructor and through exercise sessions, Sandra works with clients to maintain independent lifestyles thanks to increased physical activity and sustained functional movement. In addition to her ACE Personal Trainer Certification, Sandra is also an ACE Senior Fitness Specialist.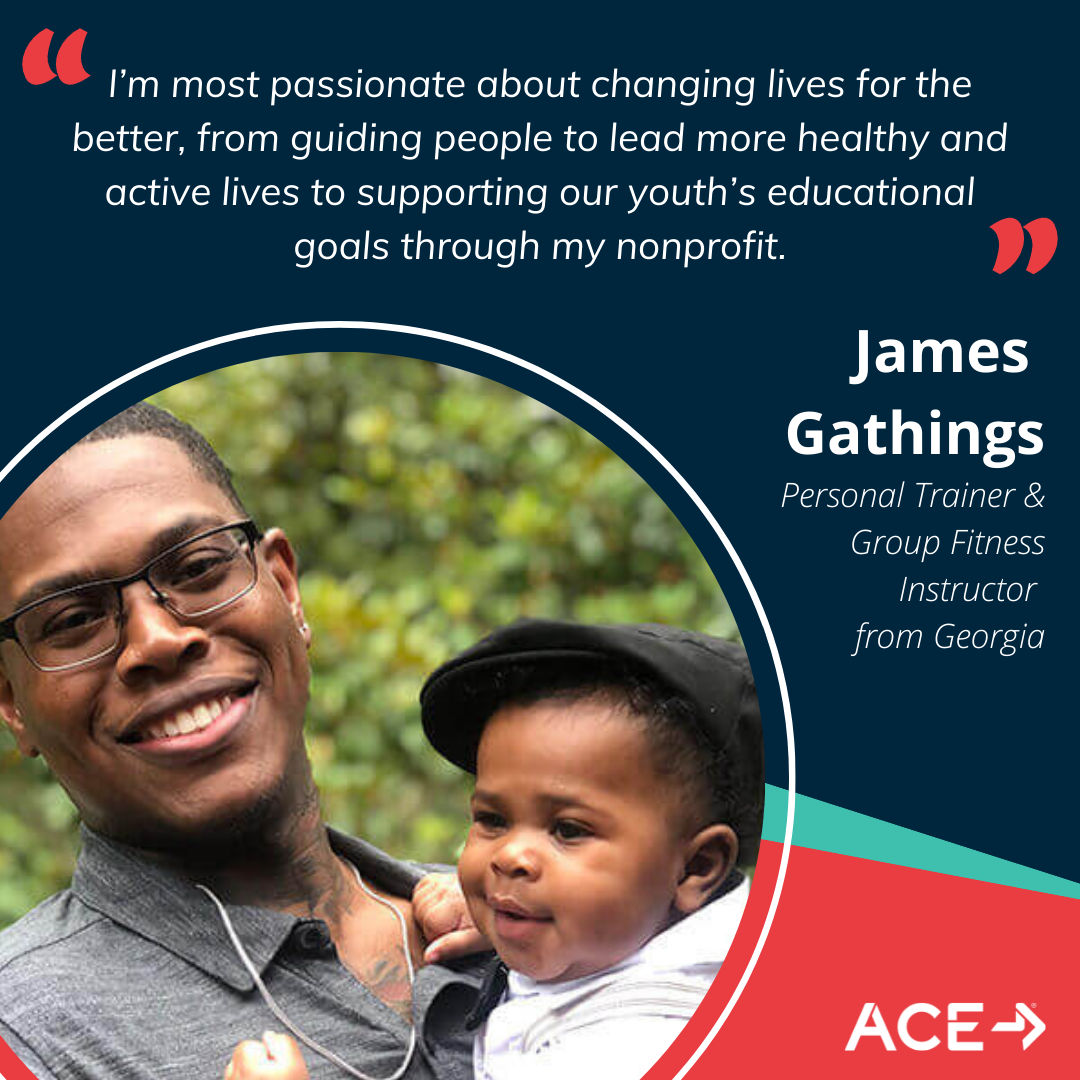 James Gathings
Personal Trainer and Group Fitness Instructor from Georgia
James hosts multiple community events, including lunch-and-learns and fitness sessions, to train and guide community members to lead healthier and more active lives. As a former university-level fitness manager, James hopes to open a fitness center from the ground up in his home state of Mississippi. In addition to transforming lives through health and fitness, James is the founder and president of the nonprofit, L.I.V.E. L.I.F.E. the Evolution. James' nonprofit provides scholarships, workshops, and resources to systemically divested African- American students who want to become educators of the arts and humanities. The birth of his son and ACE's interactive and inclusive curriculum are what inspired him not only to train but also to educate others.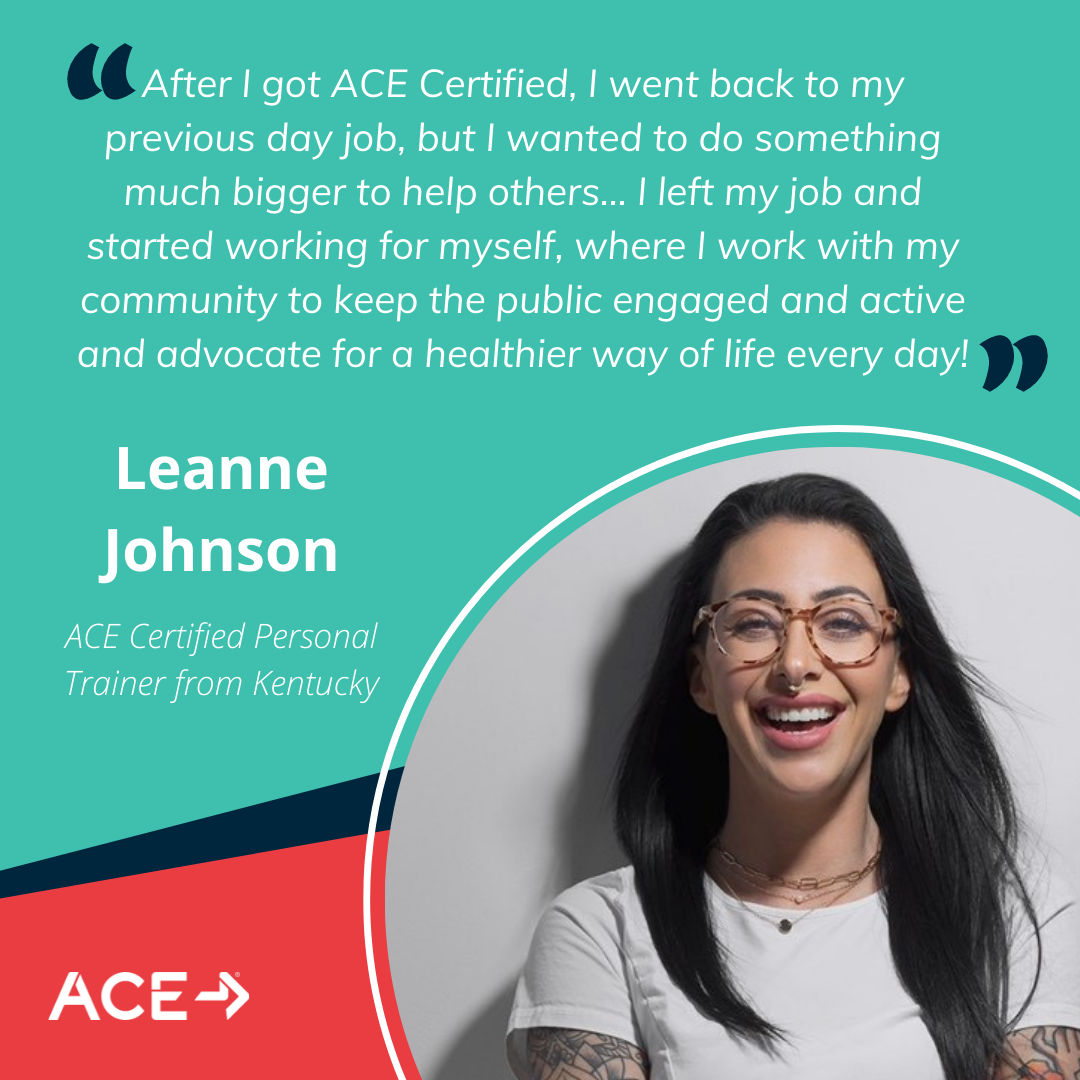 Leanne Johnson
ACE Certified Personal Trainer from Kentucky
Leanne turned to exercise when she was medically disabled and later created her own business to encourage increased physical activity and healthy living to hundreds of community members weekly. She has partnered with multiple organizations to bring accessible and free physical activity opportunities to those in her community.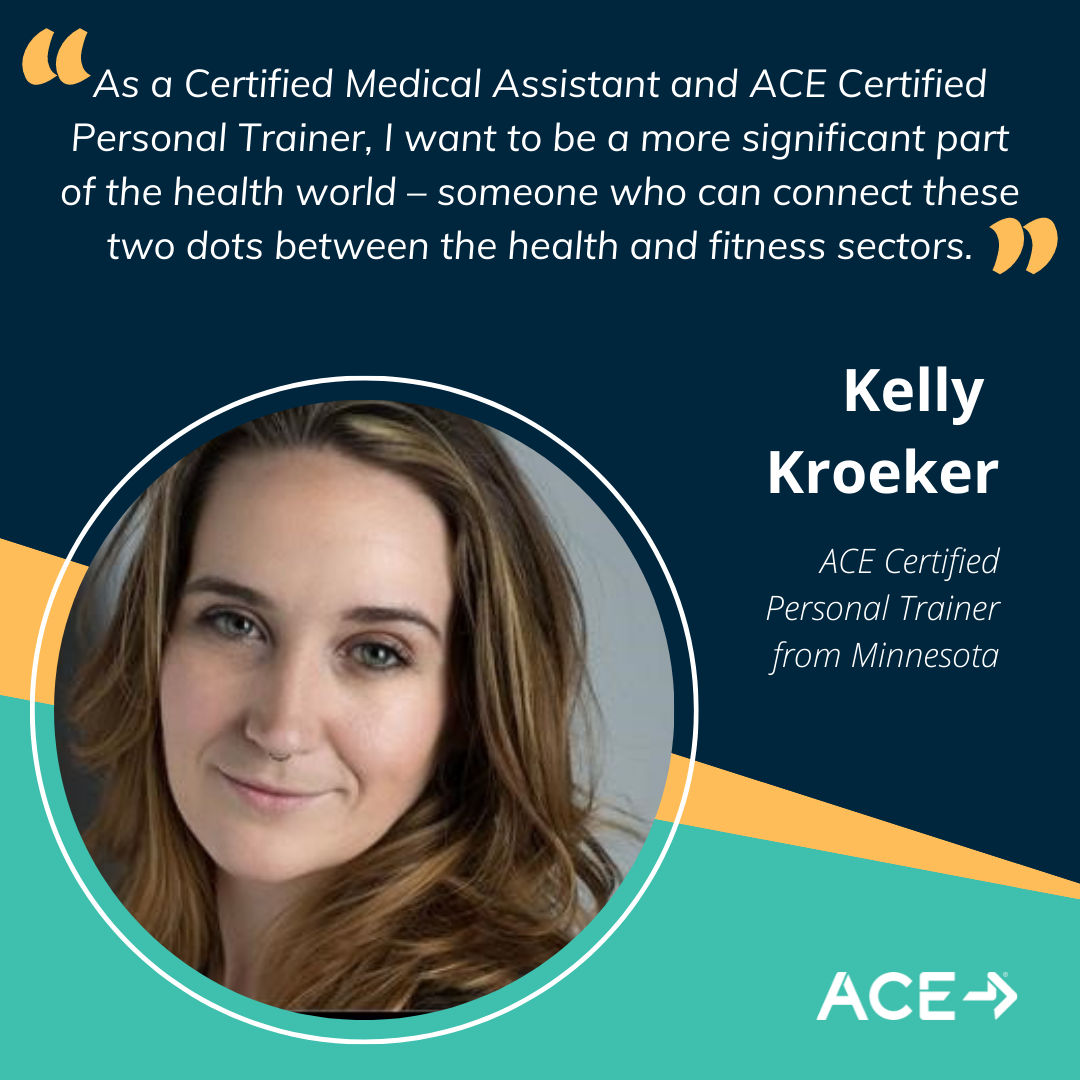 Kelly Kroeker
ACE Certified Personal Trainer from Minnesota
Kelly predominately works with individuals who are chronically ill, live with chronic conditions, or are recovering from them. She also works as a LiveSTRONG Coach where she coordinates cancer-survivorship exercise sessions and a support group.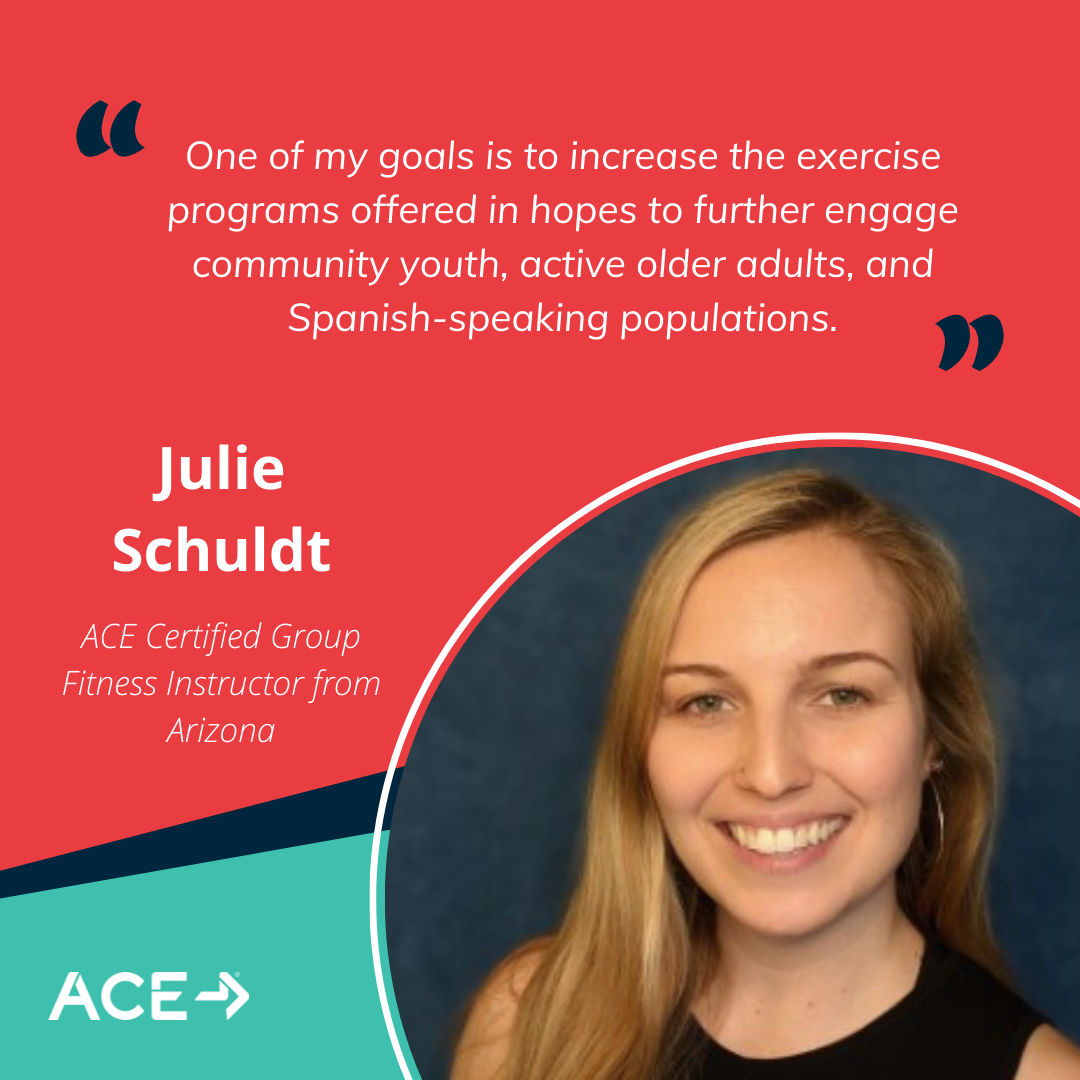 Julie Schuldt
ACE Certified Group Fitness Instructor from Arizona
Julie has organized multiple fitness-related fundraising events and oversees more than 160 fitness programs across local recreation centers. In addition to her ACE Group Fitness Certification, Julie is also certified by SilverSneakers Foundations & Classic, Schwinn Cycling, and multiple Zumba Fitness Licenses including Pro Skills, Kids, and STRONG by Zumba.
Closing
"The exercise professionals selected as this year's IDEA Scholarship award recipients exemplify ACE's mission to get people moving," said Scott Goudeseune, chief executive officer at ACE. "It is a privilege to continue collaborating with the Davises to administer these scholarships and ACE is excited to see the 2022 awardee's careers flourish from the IDEA convention."
The IDEA World Convention Scholarship Program was established by Kathie and Peter Davis in 2018 and is administered by ACE. The program recognizes the exceptional work of exercise professionals and health coaches who are making a difference in their communities. Scholarship awards include event registration, travel, boarding, and meals during the Convention. This is the first year the program has awarded scholarships since the start of the COVID-19 pandemic.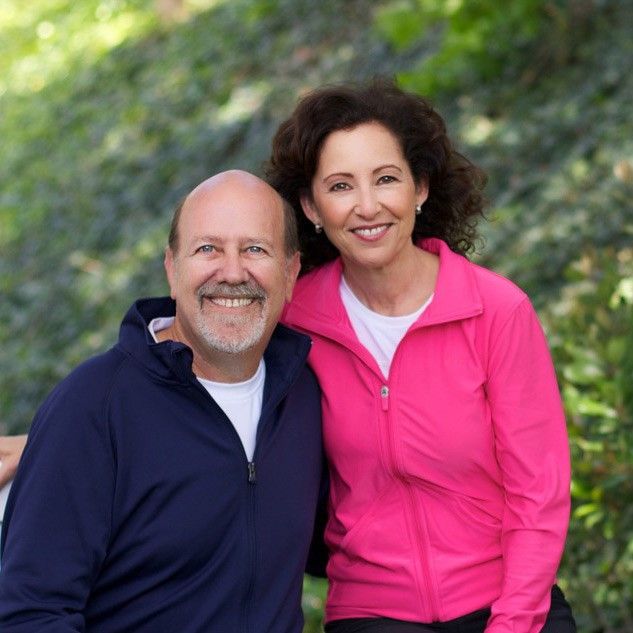 Peter and Kathie Davis, founders of IDEA Health & Fitness Association and creators of the IDEA World Convention Scholarship Program.