The Women In Fitness Association (WIFA) recently celebrated its fourth anniversary and launched the WIFA Growth Grant, a program in partnership with ACE that will award a limited number of 1-year WIFA membership grants.
Hear from Lindsey Rainwater, Founder and Chief Executive Officer of WIFA, about her journey in the fitness industry, how WIFA came to be, and what excites her about the future.
ACE: How did you get involved in the fitness industry?
Lindsey Rainwater (LR): I have been part of the fitness industry since I was six years old. I grew up figure skating, and as a child athlete I spent hours every day focused on my sport. From early on, I learned to balance weight training, aerobic training and on ice training, and I know that it helped shape who I am today. After high school graduation, I worked at an all-women's Health Club in college. Then I began working at local YMCAs, and from there I became involved working with education companies in the industry.
ACE: What inspired you to create WIFA?
LR: I founded WIFA because of my own desire to have a female mentor and to create a safe place for women to come together to help each other in the fitness industry. Up until that point in my career, my mentors had been predominantly men. I was about to become a mother, and had questions, ideas and inspiration that I wanted to share with other women. I would often go to industry women networking events and enjoy the experience but wished that it kept going and, that there was a place we gathered between events.
ACE: What is the mission of WIFA?
LR: I have been an ACE partner for over three years. The level of mentorship, support and collaboration ACE has provided for WIFA, as well as me personally, has made a difference to WIFA to be able to fulfill our mission to champion women to achieve our ultimate potential so that together, we can create a diverse and inclusive future for our industry.
ACE: Do you have any WIFA member success stories to share?
LR: There are SO many to choose from, and one of my favorites is Maike's story of overcoming her fear of public speaking, she shared her experience here: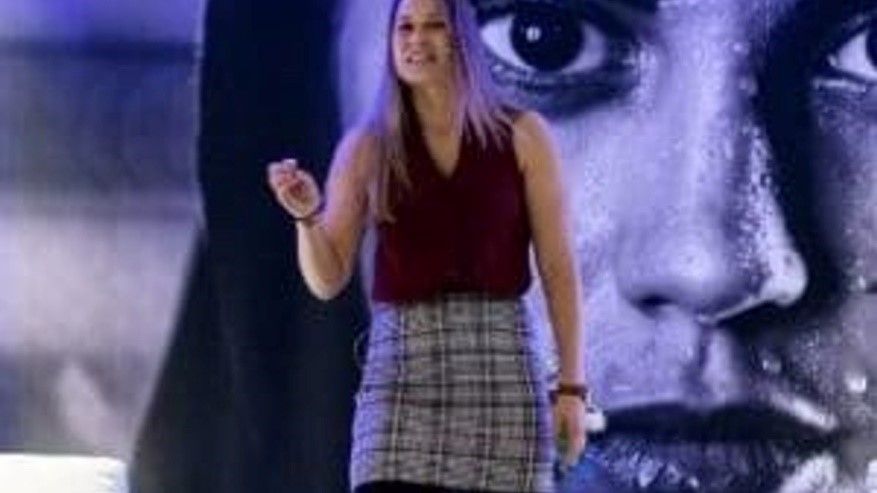 Maike Kumstel speaking at the American Health and Fitness Forum, FIBO USA 2019.
ACE: What are you looking forward to in the future?
LR: With the COVID-19 pandemic, it has been truly a whacky 18 months for the whole world! Especially in the fitness industry. So many folks transitioned from working out at a health club to at home and some back to their club, or possibly stayed home. This is also true for the fitness professional: some people began teaching online from home, while others were waiting for their club to reopen. As a result of these shifts, there are now MORE opportunities to get physically active; consumers can engage now engaged in online opportunities, in-person sessions or a blend of both! Similarly, fitness professionals now have MORE options to engage potential and existing clients.
To me the opportunity to get more people moving and more often is a massive opportunity because of how much more accessible fitness is to those that want to find it! In addition to more options online and in-person, previous barriers and obstacles to physical activity are being removed. For example, if you have an Apple device, now fitness is baked into your phone via the Apple Fitness+ app, whereas before an additional download was needed to access fitness. That one example is one of copious amounts of options available to the consumer to be able to get active. So what am I looking forward to? The largest potential surge in a more active world than we have ever seen!
ACE does not endorse any products mentioned in this article.