The U.S. is emerging from COVID-19, and public health and health advocacy are more relevant now than ever before.
Many Americans want to know what role their local government will play in helping to protect and elevate public health in their communities going forward.
As a local government official, you can engage with your community in many different intentional ways to better understand their public health expectations. The following best practices will help you turn your city into the health advocacy leader your residents need and deserve—for good.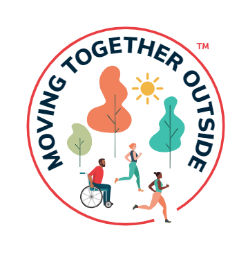 Build a culture of health/physical activity within the community.

One authentic way to show that your city cares about the health of its residents is to widely promote a culture of physical activity and good health. Adopting the foundations of the

Moving Together Outside campaign

for your city is the perfect in-road to doing this. This includes expanding the issuance of reduced-fee shared use agreements (SUAs) and similar permitting agreements for professionally-led, structured outdoor exercise classes.
Get buy-in from community residents.

The pandemic upended life for millions of Americans, and everyone is getting acclimated to a new normal. People have plenty of new ideas and suggestions (and questions) on how to best move forward. Hold public meetings to invite your community members' input on public health. Share your city's own proposed health advocacy ideas and why you believe they are important so that you can get buy-in from your residents on those points.
Engage community stakeholders from many different sectors.

To comprehensively understand your city's residents' dynamic public health needs, make an effort to include everyone. "Invite residents who live in the community, as well as community stakeholders from many different sectors, to have a seat at the table," said Dr. Amy Bantham, Moving Together Outside campaign spokesperson.
Quantify problems and engage community stakeholders in planning how to address them.

Problems can be effectively identified and addressed when diverse community stakeholders are involved in that process. Engage different residents, community groups, business owners, and neighborhood leaders on these crucial points.
Communicate progress to community stakeholders.

The key to any successful venture is excellent communication and transparency. Communicate regularly—one to four times per month, typically by social media—the progress of all government-led health advocacy plans to your community stakeholders. Be transparent about any delays or hold-ups, and clearly explain how you're working to resolve them. This helps build invaluable trust between your community stakeholders and local government.
To learn more about how your city can increase public health for all of its residents, visit the Moving Together Outside campaign website.