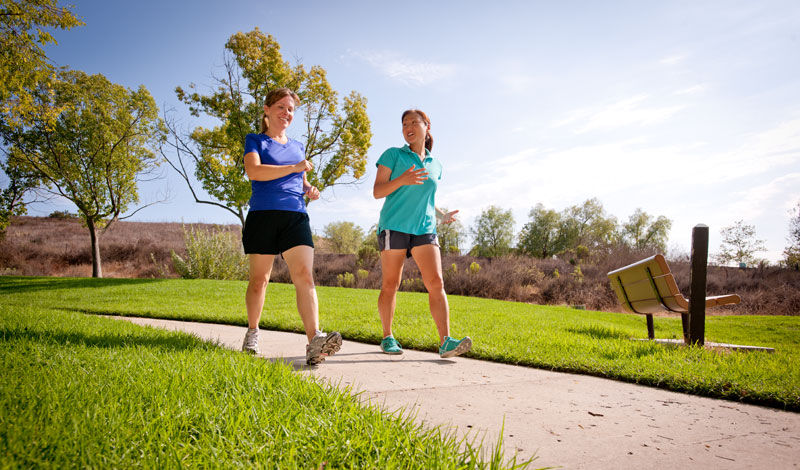 The American Council on Exercise (ACE) issued the following statement in response to Step It Up! The Surgeon General's Call to Action to Promote Walking and Walkable Communities, which was released September 9, 2015. ACE is excited that the Surgeon General is using the power of his position to draw attention to physical inactivity—a critical public health issue—and to create a pathway to change the sedentary culture of this nation.
"We applaud the Surgeon General for placing a heightened focus on walking and wheelchair rolling as fundamental activities for the health and well-being of our nation," said Scott Goudeseune, ACE President and CEO. "ACE strongly supports this emphasis on walking and walkable communities as part of our mission and commitment to fighting the dual epidemics of obesity and inactivity and creating a culture of health that values and supports physically active lifestyles."
"We know that with the hard work of policymakers and the commitment of individuals we can make the types of changes needed that support active and healthy lifestyles and reduce the incidences of obesity and its chronic disease co-morbidities," noted Goudeseune. The ACE 2015 Vision Report identifies several critical paths in the national effort to reduce obesity and physical inactivity. We are encouraged to see how closely Step It Up! aligns with our vision and have outlined a few points of intersection below:
Livable communities are more sustainable, healthier and ultimately more efficient. It is important for policymakers to recognize that pedestrian projects are a critical piece of transportation legislation at all levels.
Greater inclusiveness in a way that is sensitive to people's health status, culture and circumstances is imperative. When preparing for projects and programs, planners should be sensitive to people's health status, culture and circumstances, including an emphasis on creating safe, accessible and inviting opportunities for walking and wheelchair rolling.
Huge disparities exist in health of those living in low-income communities. Walking programs provided through leadership from the local community in conjunction with a local effort to develop safe routes to schools and public places can boost the level of physical activity with a relatively small financial investment.
Businesses, large and small, are increasingly embracing the idea of worksite wellness programs. Encouraging walking at the worksite, including walking meetings and employee walking programs, is an inexpensive and highly effective strategy for creating healthier, happier and more productive employees.
As part of its commitment to support the Call to Action, ACE is encouraging its 58,000-plus certified fitness professionals and health coaches to join the effort and assist with facilitating safe and effective walking programs in their communities. ACE is providing them with access to a variety of resources including a customized ACE Walking Toolkit, which will be released in late October. Concurrently, ACE will release a Walking Toolkit targeted specifically for use by non-profit, community and faith-based organizations, schools, etc., as well as individuals as they seek opportunities to support the Step It Up! Call to Action.   
Goudeseune added, "We're thrilled to do our part to help the nation create policies and implement programs that help to realize the intended outcomes of this monumental Call to Action. Ultimately, we want to empower all Americans to be active, establish healthy behaviors and live their most fit lives, and walking is a great way to start."
Join the conversation and visit www.acefitness.org/advocacy/ for more information and links to resources.