Exercise and the Role of Supplements
| | |
| --- | --- |
| Provider: | Strong Process |
| Type: | Online Course |
| CEC Credits: | ACE 0.2 CECs , NBHWC 6.0 CECs |
Make the smart choice when it comes to supplements
While supplement companies often claim their products offer dramatic results with no downside, the truth is that there's a lot of misinformation circulating about supplementation. This makes it critical to understand what the science says about the relationship between nutrition, supplementation, physical activity, and exercise.
This course explores what supplements are, how they're regulated, and how to determine whether they're right for you. First, you'll take an in-depth look at dietary supplements with close consideration of their impact on your health and safety.
Then, learn how food and physical activity interact, and whether you should be concerned with nutrient timing around exercise. You'll also examine how metabolism is altered during exercise, and how the intensity of effort, macronutrient availability, and training status all affect nutrient utilization.
Developed by Rachele Pojednic, PhD, EdM, NBC-HWC, CSCS, and Emily Johnson, MS, RD, this course will give you a clear, evidence-based look at supplements, the ways you can determine whether they might be right for you, and how to seek out high-quality information through trusted resources.
Upon completion, you will be able to:
Understand how intensity of effort, macronutrient availability, the needs of source tissue, and training status affect nutrient utilization
Recognize the efficacy of different dietary patterns for supporting training, performance, and progress
Identify the five dietary supplements that have demonstrated effectiveness on exercise performance
Access evidence-based resources to maintain the most up-to-date information
CEC Credits
Approved by the following organizations for continuing education hours: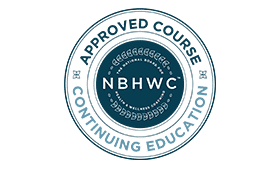 CEC Credits
Approved by the following organizations for continuing education hours: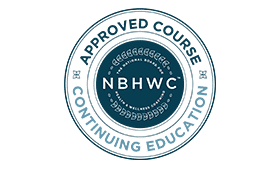 The American Council on Exercise reserves the right to discontinue the sale and/or support of any continuing education course at any time, in order to cancel, correct, or update content based on current industry standards, guidelines, and/or technological advances. Notification will be given six months prior to expiration to allow for course completion. No refund will be given for expiring courses.