We recently spoke with Akaylah Jaeke, a full-time faculty member at Madison College in Wisconsin, who, amid COVID-19, is starting the new academic year virtually. Professor Jaeke shares how her program incorporates the ACE Curriculum, removes barriers and maximizes opportunities for students – even during the pandemic. 
1. What is your experience with ACE? 
I started teaching the ACE University Curriculum over a decade ago as a fitness coordinator at Oklahoma State University's recreational center. Today, I am a full-time faculty member at Madison College in Madison, Wisconsin, where we provide three ACE Certifications: Group Fitness Instructor, Personal Trainer, and Health Coach in our two academic programs, Associate Degree in Fitness and Recreation Management and Technical Diploma in Fitness and Wellness Specialist. I hold all four of ACE's Certifications including ACE Personal Trainer, Group Fitness Instructor, Health Coach and Medical Exercise Specialist. 
From the beginning, my passion has been to help others earn certifications while providing them with the confidence and knowledge to go forth and change their clients' behaviors – not just their health. When the ACE Health Coaching Curriculum first became available, it really embodied this approach to creating behavioral change, which I appreciated as an industry professional who cares deeply for my clients' wellbeing.  
2. How is Madison College different from other academic institutions? 
Madison College is unique – it is a technical, 2-year college with major emphases on access, innovation and student support. This is a huge win for students who enroll in our Fitness, Recreation, and Wellness Programs looking to start a business because these programs are accessible, provide students with innovative content and instruction and offer robust student support for aspiring fitness, recreation, and wellness entrepreneurs. 
As a professor passionate about removing barriers while increasing access to education and industry certifications, Madison College is a perfect fit for me. Luckily, in higher education, financial aid is available for our students. In addition, I have been collaborating with Madison College and our community to provide assistance and educational opportunities without increasing student debt.  
3. How is Madison College supporting students to be successful? 
As a technical college that serves students who may be juggling family life, work schedules and financial support, we have found innovative ways to support our students by removing barriers and maximizing opportunities. Coupled with the ACE University Curriculum which provides our students with a solid foundation in health and fitness to support others, Madison College offers:  
Opportunities to increase funding for student education. 
Classroom 

practicums

 have been transformed into a revenue-based program to feed into student scholarships, which help cover conference attendance, certification fees and continuing education opportunities.

 

Special events and group fitness class collaborations were established as an additional revenue stream for our student scholarship fund. 

 

All students are encouraged and supported to apply for scholarships through the 

Madison College Foundation.

 
Mentorships and continued education through strategic partnerships. 
Partnerships with local studios and gyms offer scholarships for our students to continue their education. Depending on the partnership, they offer items such as free guest passes, mentorship programs, internships, financial scholarships, fundraiser events, etc. 

 

Partnerships with national and international organizations like 

IDEA Health - Discovery Program 

and 

Women in Fitness Association

 to provide opportunities and mentorships for students at a discounted rate or even free of charge.

 
Employment connection and support.  
In lieu of a final exam, students 

have the opportunity to

 audition in front of an invited panel of professions and leave their "final exam" with a job offer or interview. 

 

Students work with 

Entrepreneurs in Residence

 to build business plans, discuss marketing strategies, or even start their own LLC through Madison College's outstanding 

Center for Entrepreneurship

. Degrees and ACE credentials help enhance students' businesses and creates more opportunity.

 
We've been working hard to build partnerships and offer unique opportunities to our students, and it's paying off! 
4. Are there any star students that come to mind? 
One of our students, Jade Schichtel, enrolled in our "Less than One Year Fitness and Wellness Technical Diploma'' and earned her Group Fitness and Personal Training certifications through ACE. She was also awarded a $5,000 scholarship to complete a training program through Club Pilates following a site visit in her Group Fitness Development course.  
One of our former students, Amanda Bauer, now works as a breath, running and strength coach at Forest Coaching and Studios in Madison. Amanda is just one of many students who really did their due diligence to connect with the professionals in our community through our partnerships.  When asked about her Madison College experience, she said: "I felt cared for and encouraged by my instructors, I wasn't a number or there just to pass. The curriculum and community allowed me to feel empowered to continue advancing my career skills." 
5. Have programs adapted during the COVID-19 pandemic? 
As we have learned to work during the pandemic, Madison College has been able to be flexible yet consistent with our strategic plan and programs. Since the beginning, our administration has shown unwavering support and commitment to our success and industry, and as well as partners like ACE. 
I can't rave enough about the support and commitment ACE has given to our programs at Madison College. They've always been a strong partner especially during COVID this year.   
ACE has been the "one stop shop" with all things related to COVID-19. My students and I have benefitted greatly from their webinars, blogs and resources. ACE is also doing important work, advocating for our industry and educating professionals on how to deliver safe programs and services. The customer service has always been stellar but is especially appreciated during the COVID-19 pandemic.    
At Madison College we continue to break down barriers while finding new, innovative ways to help our students discover their dreams to get people moving and living healthier lives - and we're just getting started! We look forward to building upon these efforts so our students can continue changing behaviors and affecting the lives of their clients, families and friends.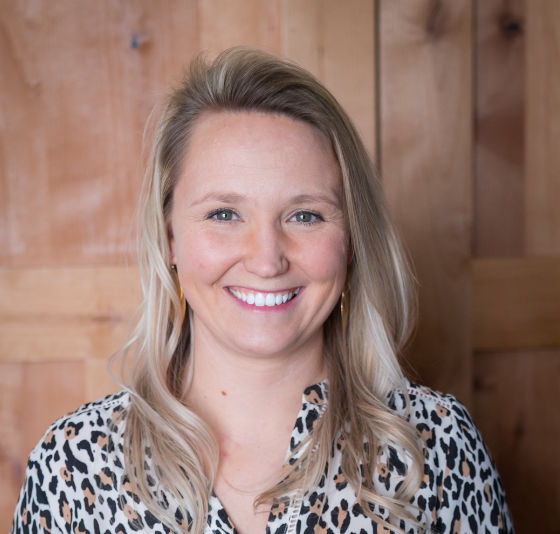 Akaylah Jaeke is a faculty member at Madison College, ACE Subject Matter Expert, and College and University Ambassador for the Women in Fitness Association (WIFA). With more than 10 years of experience in the fitness, recreation, and wellness industry, Akaylah is passionate about educating future leaders and maximizing the student college experience. She holds a Bachelor's degree in Exercise Physiology, a Master's in Health and Human Performance, and all four ACE certifications: Medical Exercise Specialist, Personal Training, Health Coach, and Group Fitness Instructor. Through her work, Akaylah strives to remove barriers, increase opportunities for students, and facilitate connections in the field.