In 2015, former U.S. Surgeon General Vivek Murthy released the Step It Up! Call to Action, which called on individuals and communities to prioritize physical activity by promoting walking and walkable communities. The purpose of the Call to Action was to increase walking across the nation by improving access to places, programs and opportunities to be active.
Walking is one of the most accessible forms of exercise, with a wide range of health benefits including sharpening mental performance and reducing the risk of developing a chronic disease. Step It Up! prompted ACE to create a walking toolkit, designed to serve as a guide for developing community and individual walking programs.
ACE understands that community means something different to everyone—whether it be families, neighborhoods, colleagues or friends. One commonality among every community is that it requires a champion to spearhead big change. ACE Advocacy considers Congress and their staff to be natural leaders, and each year we challenge them to be walking champions by participating in our Congressional Fitness Challenge.
---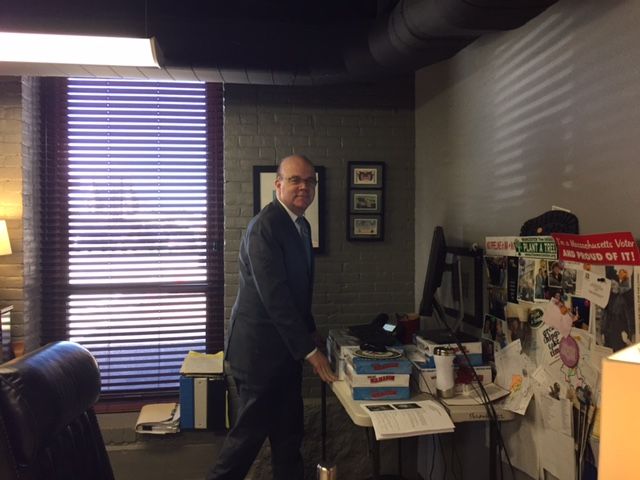 Representative Jim McGovern joined his staff in competing in the 2017 Congressional Fitness Challenge. Team McGovern was able to get in extra steps with their standing treadmill desks, pictured above, as well as through other fun fitness challenges like plank contests, charity walks and bike rides.
---
The ACE Congressional Fitness Challenge is a six-week competition that encourages Congress members and their full-time staff and interns to race their way to victory. Participants track steps and qualifying physical activities in a friendly competition to see who can move the most. Last year, over 300 participants collectively walked 50,584,562 steps or roughly 25,292 miles. The winning team won bragging rights for the year and a champion's plaque.
---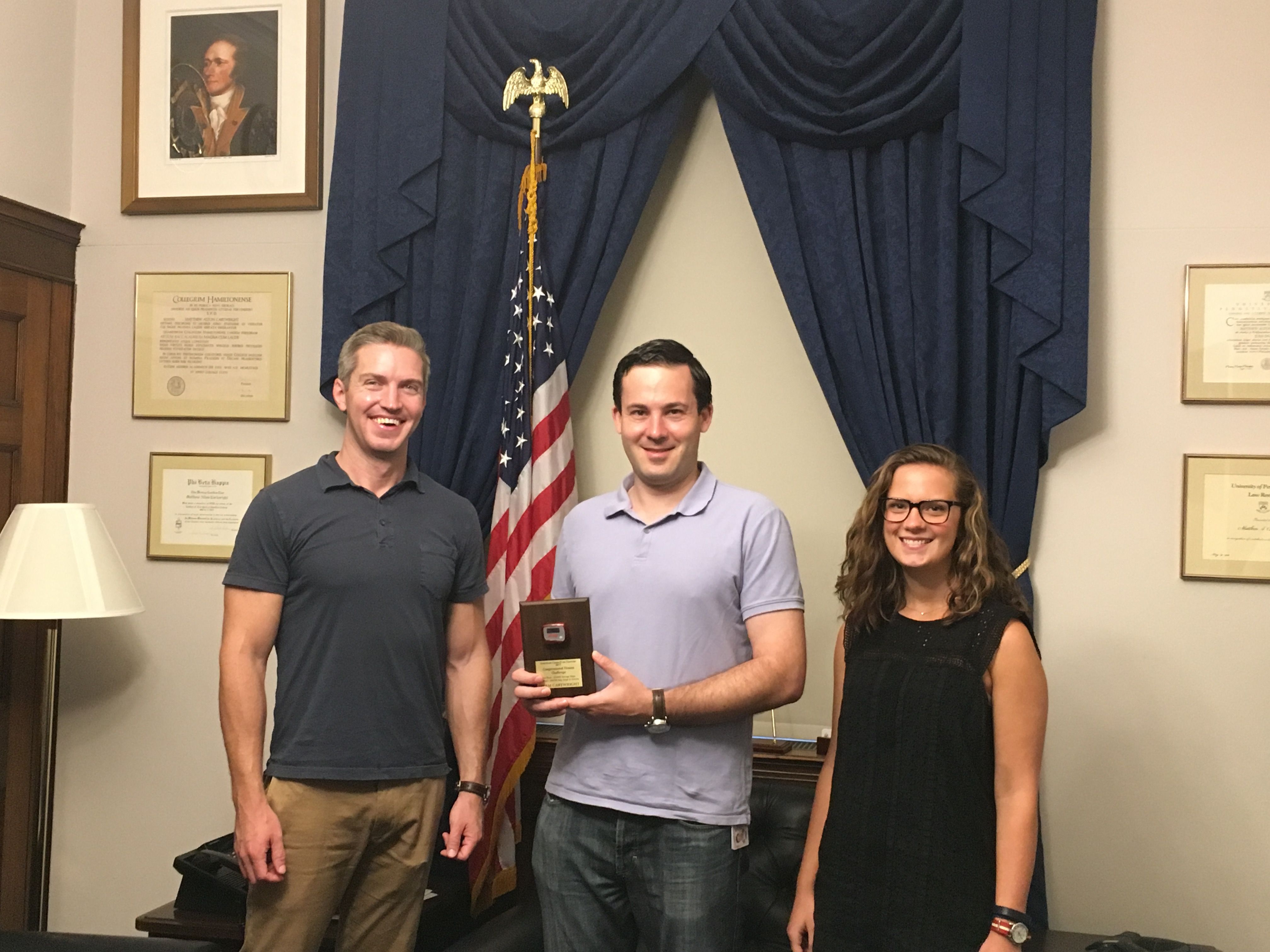 Staff from Representative Matt Cartwright's office receive their first-place champion's plaque from the 2017 ACE Congressional Fitness Challenge. The challenge inspired Team Cartwright to implement walking meetings and find more time to be active at work. They look forward to returning this year and defending their title.
---
ACE is excited to bring back the challenge, which begins registration on January 5, for a third year. This year, we hope to see even more offices participate and set a healthy example for their colleagues and constituents. Getting active is a non-partisan issue that everyone can benefit from.
For more information, check out our save the date flyer. To keep up-to-date with challenge leaders and progress follow us on Twitter and use hashtag #ACECFC.