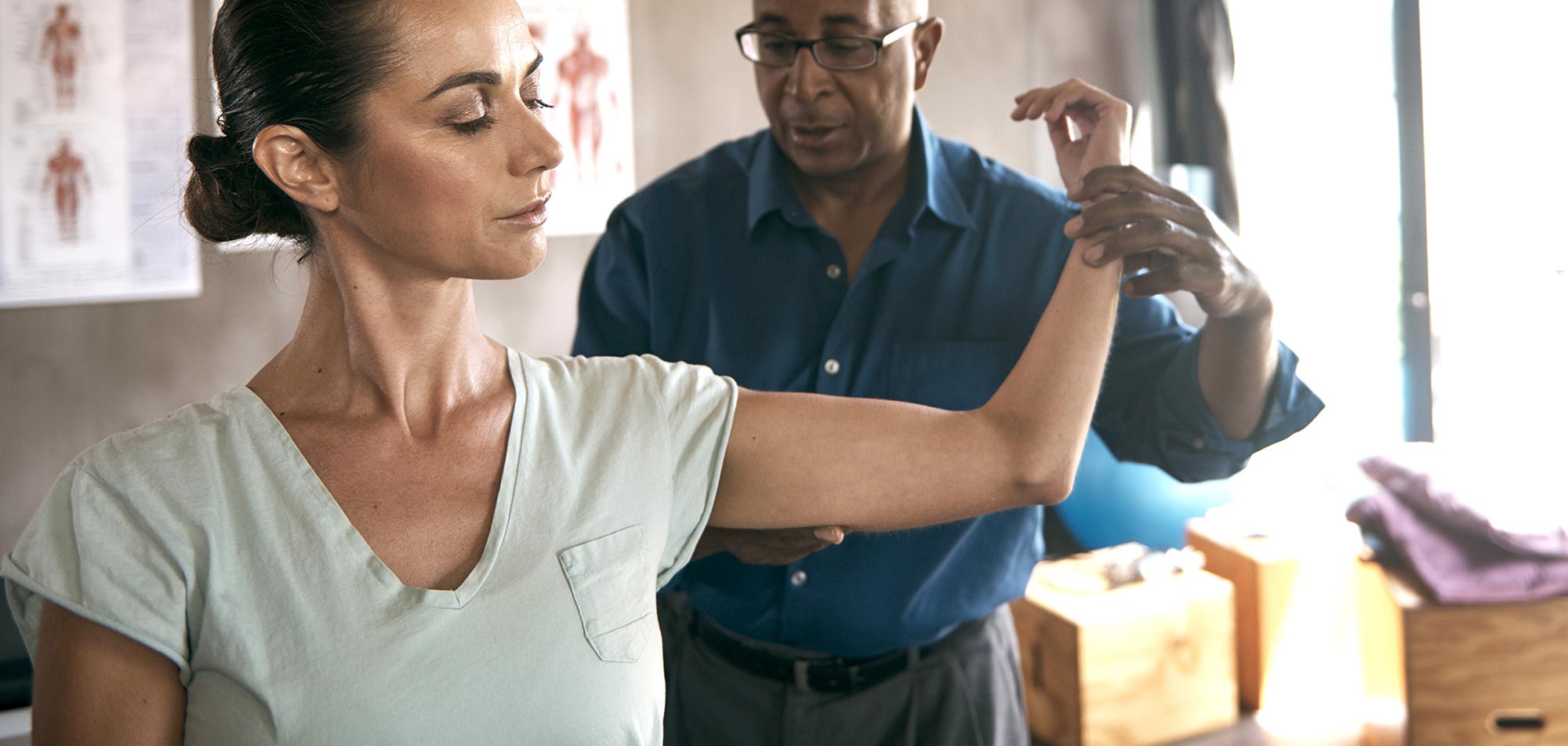 | | |
| --- | --- |
| Provider: | The BioMechanics Method |
| Included: | |
Specialize in eliminating joint and muscle pain
Recent research indicates that one of the main reasons people seek assistance from health and fitness professionals is to alleviate musculoskeletal pain so they can participate in exercise programs and enjoy daily activities. The BioMechanics Method® Corrective Exercise Specialist course gives you all the assessment, anatomy, corrective exercise and program design skills and knowledge necessary to successfully help clients plagued by muscle and joint pain caused by musculoskeletal imbalances.
Who is it designed for?
The BioMechanics Method® Corrective Exercise Specialist online course was created for health and fitness professionals by world renowned corrective exercise expert Justin Price. Based on The Biomechanics Method® corrective exercise educational program, the course is ideal for those who want to help themselves and their clients eliminate pain and improve function. Professionals who have earned this corrective exercise credential are sought after for their unique ability to help people eradicate pain and regain or continue active lifestyles.
"I thoroughly enjoyed this course as it was very well laid out and the videos were easy to follow. I couldn't believe how well my clients responded."
-Caroline, ACE Certified Pro
"Excellent study on corrective exercise. Presented clearly and methodically … thank you so much for educators like Justin Price."
-Howard, ACE Certified Pro
How do I earn one?
You have two options in becoming a Corrective Exercise Specialist: complete this five-module course or pursue the same educational material in three separate courses. The second option is best for health and fitness professionals who want an introduction to the material and are not yet ready to commit to the entire corrective exercise specialist course, want to finish the course at a more leisurely pace, or simply want to better their knowledge in corrective exercise without becoming a specialist.
The five-module specialist course includes:
The Fundamentals of Structural Assessment
Understanding Muscles and Movement
The Fundamentals of Corrective Exercise
Corrective Exercise Program Design
The Complete Exercise Library
Each module consists of a digital textbook, a video and an online quiz. To ensure you learn the material in the step-by-step manner in which it is designed, you must complete the learning modules and quizzes in the order listed below. You will have access to all five learning modules at once but should only commence working on subsequent modules once you have successfully completed the one before it. Multiple-choice quizzes for each module are delivered in a convenient, online format.
Upon successful completion of all modules, you will obtain certificate status signifying your competency as a Corrective Exercise Specialist in The BioMechanics Method®. A certificate will be issued by The BioMechanics Method®. This credential does not expire. Purchase price includes all online materials, unlimited test retakes and the course itself. Course must be completed within 12 months of purchase.
For health and fitness professionals, The BioMechanics Method® Corrective Exercise Specialist course is equivalent to 8.0 ACE CECs.
This course contains online content. Online courseware is non-refundable. The digital manuals are not printable.
Payment Options
Corrective Exercise Specialist Program
Curriculum
Corrective Exercise Specialist Program
More ACE Specialist Programs
The American Council on Exercise reserves the right to discontinue the sale and/or support of any continuing education course at any time, in order to cancel, correct, or update content based on current industry standards, guidelines, and/or technological advances. Notification will be given 6 months prior to expiration to allow for course completion and no refund will be given for expiring courses.