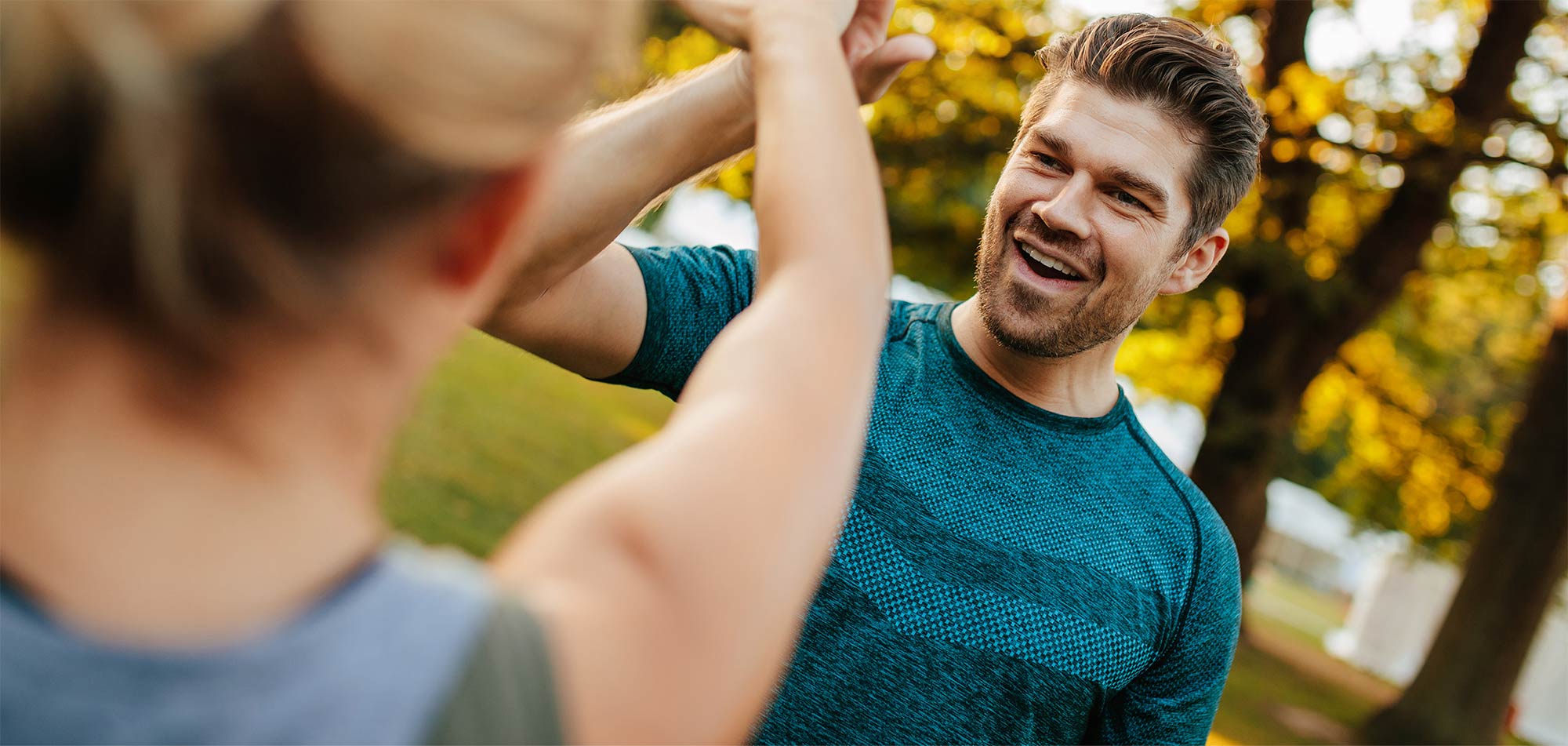 Develop Skills to Guide Sustainable Change
Inspiring people to adopt new behaviors requires more than simply knowledge of behavior change philosophy or emotional intelligence. Upon becoming an ACE Behavior Change Specialist, you will possess the practical, hands-on skills needed to guide people toward behavior change in one-on-one, group and virtual settings. Through a comprehensive, interactive experience, you will learn from renowned experts and pioneers in the areas of psychology and coaching how to develop rich, productive relationships and then utilize those relationships to guide people toward long-term, lifestyle change.
Who is it designed for?
Completing the behavior change specialist program will help ACE Certified Health Coaches and professionals from healthcare, allied health, fitness, business and a wide range of other fields enhance the skills necessary to effectively coach people to sustainable behavior change.
How do I earn one?
To become an ACE Behavior Change Specialist, candidates must complete the seven education sections included in the accompanying interactive, digital learning platform. Each section incorporates curriculum and practical learning opportunities created by ACE and anchored in expertise from William R. Miller, Ph.D., founder of motivational interviewing; B.J. Fogg, Ph.D., director of the Persuasive Tech Lab at Stanford University and founder of the Tiny Habits® program; Dan Goleman, Ph.D., author of The New York Times best-sellers Emotional Intelligence and Focus; and Robert Biswas-Diener, Ph.D., renowned positive psychology expert.
Anyone may complete the Behavior Change Specialist Program, but only those who also hold a current NCCA-accredited certification or an equivalent professional credential will be recognized as an ACE Specialist. For a list of accepted pre-requisite credentials, click here.
After you complete all sections, the continuing education credits will be uploaded to your My ACE Account, which you'll create during the purchase process and use to access the ACE learning platform. The purchase price includes all materials and fees necessary to become a specialist, and your designation as a specialist will not expire. For more information, view our FAQs.
Payment Options
Behavior Change Specialist Program
*eBook compatible with desktops (Mac & PC), tablets and smartphones (iOS & Android) only. Cannot be printed.
Curriculum
Behavior Change Specialist Program
More ACE Specialist Programs
The American Council on Exercise reserves the right to discontinue the sale and/or support of any continuing education course at any time, in order to cancel, correct, or update content based on current industry standards, guidelines, and/or technological advances. Notification will be given six months prior to expiration to allow for course completion. No refund will be given for expiring courses.