Programming the Ultimate HIIT Workout
CEC Club
Unlimited CECs for
an entire year.
Join The Club
| | |
| --- | --- |
| Provider: | ACE - American Council On Exercise |
| Type: | Online Course |
| Included: | |
| CEC Credits: | ACE 0.1 CECs , NBHWC 1.0 CECs |
The Science Behind HIIT Program Design
Over the years, high intensity interval training (HIIT) has become a popular workout that can be done anywhere. This efficient style of exercise programming also has a wide variety of health benefits, from enhancing cardiovascular fitness and body composition to improving blood profiles and cognitive function. Not to mention, it may boost confidence and motivation!
Delve into the science behind HIIT so you can confidently program high intensity workouts for clients of all types. In this video training, you'll also uncover the versatility of this in-demand training and explore how HIIT can be applied outside (running, cycling, rowing, cross country skiing), inside (treadmill, elliptical, stair climber, stationary bike) and in a group environment using body weight or equipment.
Led by Dr. Jinger Gottschall, an Associate Professor in Kinesiology and founder of FITOLOGY, a group fitness and cycling studio, you will be guided through programming the ultimate HIIT workout for your clients. Dr. Gottschall has been testing high intensity sessions for fitness companies for over 10 years by evaluating intensity, muscle activity, and impact to ensure that the workouts deliver on their promises while reducing injury risk.
Upon completion, you will be able to:
• Program the ultimate HIIT workout with appropriate exercises, intervals, sequences and rest
• Understand the science behind HIIT training to maximize the benefits
• Critically think about benefits versus risks, how to minimize injury and help clients of every level feel successful
CEC Credits
Approved by the following organizations for continuing education hours: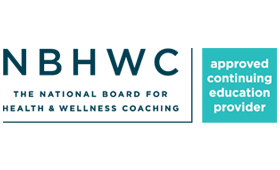 Reviews
Great instructor. Loved the research with class example!
Some of the questions on the quiz were confusing based on the content provided in the webinar. Overall, informative and useful information.
Keep on the Cutting Edge
Receive unique offers and information on specialist programs, workshops, free webinars and more.
CEC Credits
Approved by the following organizations for continuing education hours: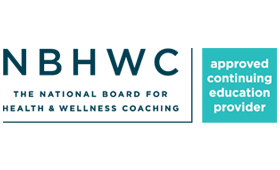 The American Council on Exercise reserves the right to discontinue the sale and/or support of any continuing education course at any time, in order to cancel, correct, or update content based on current industry standards, guidelines, and/or technological advances. Notification will be given six months prior to expiration to allow for course completion. No refund will be given for expiring courses.