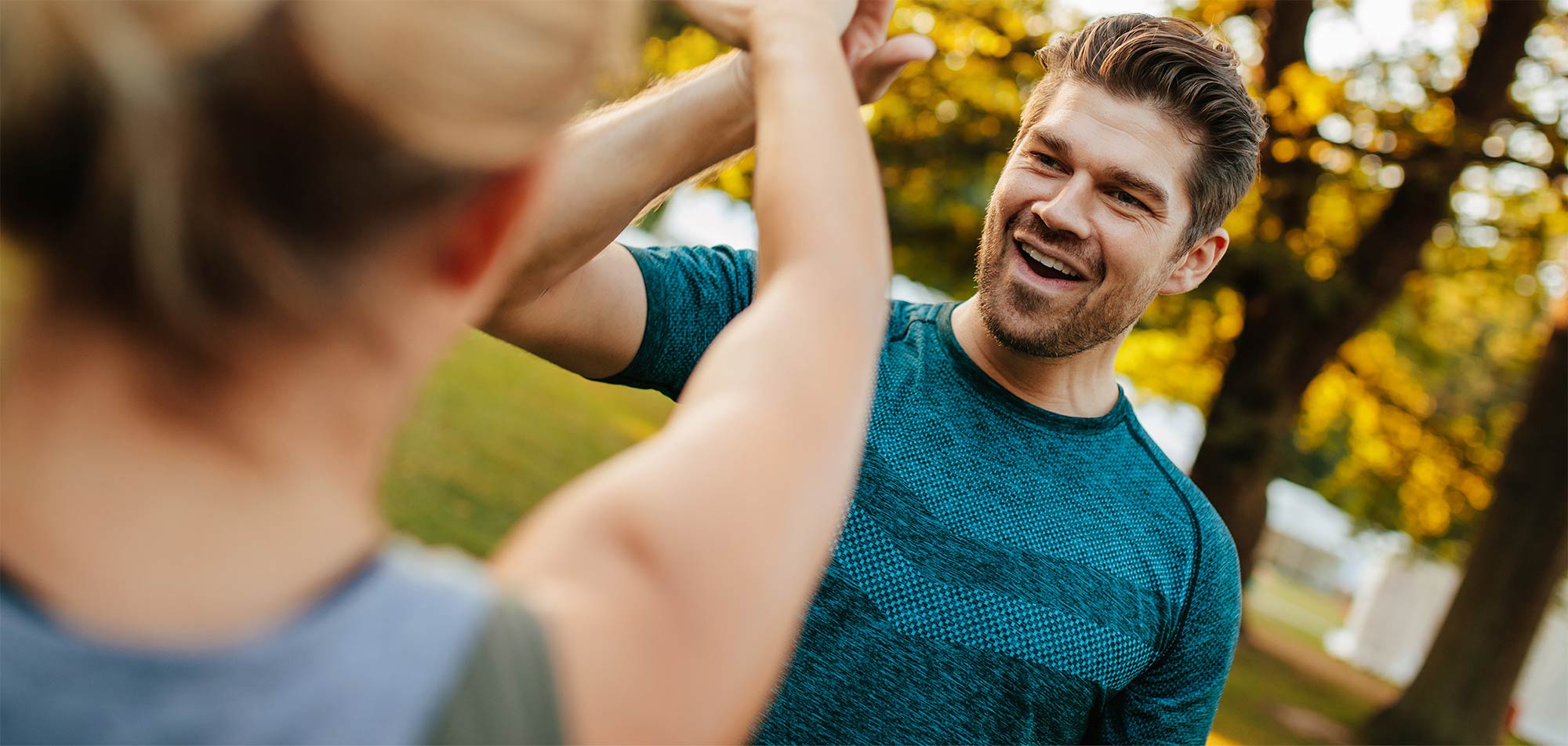 To change a life, first change the lifestyle
Human beings are capable of incredible transformations. We can learn, grow and alter the trajectory of our lives. We can become stronger and improve our health—but it doesn't come easy. With the right coaching approach and strategy, positive habits can be built to make a lifelong impact on health and wellbeing. As an ACE Behavior Change Specialist, you will help your clients discover their own paths to a healthy, happy lifestyle.
The ACE Behavior Change Specialist Program will teach you the key tools to promoting behavior change and creating a foundation for a healthy lifestyle. You will learn how to help clients of all backgrounds recognize counterproductive behaviors and coach them to discover new methods to move more, eat better and make healthier decisions for themselves and their families.
The program is led by a panel of prominent, behavior change experts:
Robert Biswas-Diener, renowned positive psychology expert
Natalie Digate Muth, MD, MPH, RD, member of the Executive Committee of the American Academy of Pediatrics Section on Obesity
Billie Frances, MA, National Board-Certified Health and Wellness Coach, licensed marriage and family therapist and founder of Guiding Mindful Change
B.J. Fogg, director of the Persuasive Tech Lab at Stanford University and founder of the Tiny Habits® program
Dan Goleman, author of The New York Times best-selling books, Emotional Intelligence and Focus
William R. Miller, one of the founders of motivational interviewing
Become the coach your clients need
Any fitness, healthcare or allied health professional who wants to effectively guide their clients to their goals will benefit from this specialization. You will gain crucial communication skills to foster effective client-coach relationships and will learn cognitive behavioral coaching to help your clients reach their potential. Upon completion of the program, you will own critical skills that will elevate your profile as a fitness or health professional.
This program will help you familiarize yourself with common obstacles to achieving healthy behavior change and teach you how to help clients find their own path to a more fulfilling lifestyle. You will learn strategies, such as motivational interviewing and setting SMART goals, to help clients increase energy, prevent disease and develop healthier habits.
How do I become an ACE Behavior Change Specialist?
To become an ACE Behavior Change Specialist, you must complete six sections of curriculum and pass all online quizzes with a score of 70% or higher. After the final section, you will take a Final Assessment where you will need a score of 70% of higher to pass.
Anyone may complete the ACE Behavior Change Specialist Program, but only those who also hold a current NCCA-accredited certification or equivalent professional credential will be recognized as an ACE Specialist. For a list of accepted pre-requisite credentials, click here.
There are no conflicts of interest for any individual in a position to control the content of this educational activity.
Payment Options
Behavior Change Specialist Program
eBook + Hard Copy
FREE

Ground Shipping

Save $20!

USA only. Excludes US territories.
CEC Power Pass
Unlimited learning. Maximum impact.
*eBook compatible with desktops (Mac & PC), tablets and smartphones (iOS & Android) only. Cannot be printed.
Curriculum
Behavior Change Specialist Program
More ACE Specialist Programs
American Council on Exercise reserves the right to discontinue the sale or support of any product at any time, to remove, correct, or update content based on current industry standards, guidelines, or technological advances. Notification will be given to those who have purchased such products six months prior to expiration. No refund will be given for expiring products.