With CEC Power Pass, you'll take charge of your future with evidence-based, actionable courses that you can count on ACE to deliver! Gain confidence and skills to design programs to support your clients today and build new business tomorrow. From in-depth Specialist Programs to short courses on trending topics, CEC Power Pass gives you unlimited access to the knowledge you need to be the best trainer, instructor, and coach you can be.
No matter your clients' goals, you'll
be ready


to meet them where they are.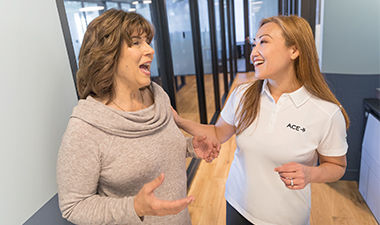 How can you ensure lasting results for your clients?
Behavior change.
Set your clients up for success by being well-versed in behavior change strategies through courses like:
Behavior Change Specialist Program
Stress Management for Better Health
Empowering Clients Through Behavior Change
Nutrition Coaching: Changing Habits, Not Diets
Behavior Change Strategies for Weight Management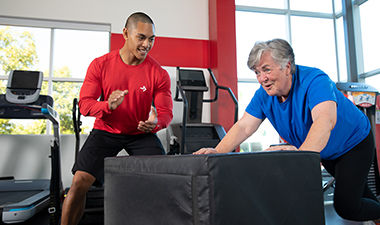 What population is growing exponentially & wants to invest in fitness?
Active agers.
Tap into this market and help older adults live their best lives with knowledge from CEC Power Pass courses like:
Senior Fitness Specialist Program
Moving with Arthritis
Functional Programming for Active Agers
Hip Stabilization for Pain-free Movement
Motivating Older Adults: The Key to Healthy Aging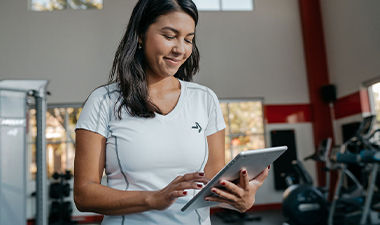 How do you adapt to an evolving industry & remain at the top of your game?
Stay inspired.
With the flexibility of CEC Power Pass, you can easily explore a full range of topics. From Wellness and Women's Health, to Cardio Training and Corrective Exercise, you can dive deep or dabble–it's all up to you!
See all courses
Your 24-month CEC Power Pass includes:
Unlimited ACE Specialist Programs
Choose from our 6 most popular programs!
Fitness Nutrition
Weight Management
Behavior Change
Senior Fitness
Corrective Exercise
Youth Fitness
Unlimited ACE Courses
Over 100 cutting-edge courses. Updated often!
CPR/AED Smart Certification App
Get CPR certified from home in under 90 minutes!
Exclusively for ACE Certified Pros!
CEC Power Pass

+ FREE certification renewal
$34.95/month
Add to Cart
Specialist Programs delivered in eBook format.
See Terms & Conditions.