ACE welcomes Jay Blahnik and Tuoyo Louis to its Board of Directors
Posted: Jul 28, 2021 in ACE Press Releases
San Diego, Calif., July 28, 2021 -- Jay Blahnik, internationally recognized fitness expert and Apple's Senior Director of Fitness Technologies, and Tuoyo Louis, MPH, MBA, Co-founder and Managing Partner of Seae Ventures, have joined the American Council on Exercise (ACE) as members of its board of directors effective July 1, 2021.
"I have worked alongside ACE throughout my career, and am honored to join the board of directors," said Jay Blahnik. "I look forward to contributing to our shared desire to get people moving and increasing physical activity worldwide."
"As someone passionate about healthcare and entrepreneurship, I am thrilled to work with ACE," said Tuoyo Louis. "In my new position on the ACE board of directors, I look forward to sharing my expertise in healthcare and finance to support bringing physical activity to even more people."
Members of the ACE board of directors bring unique knowledge, skills and experience that they share with ACE leadership to help guide the organization to achieve our mission of getting people moving. In addition to advising ACE, board of director members also steer the organization towards a sustainable future by adopting sound, ethical and legal governance and financial management policies.
"We are honored to have both Jay and Tuoyo join the ACE board of directors to share their expertise and help advance ACE's mission," said Scott Goudeseune, ACE chief executive officer. "With their added knowledge and expertise ACE plans to grow and diversify our impact in health and fitness."
About Jay Blahnik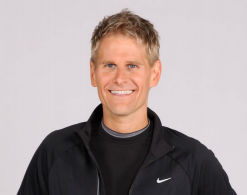 Jay Blahnik, Apple's Senior Director of Fitness Technologies, has been internationally recognized as one of the premier instructors, trainers and educators in the fitness industry. ?He has taught sold-out classes and seminars in more than 30 countries across the globe and has received multiple awards including Can-Fit-Pro's International Presenter of the Year,?IDEA Fitness' International Fitness Instructor of the Year; and Australian Network's Fitness Professional of the Year. In 2019, Jay was selected to receive the prestigious IDEA Jack LaLanne Award, an award created to recognize individuals who have made a significant and lasting contribution in the areas of health and fitness.
About Tuoyo Louis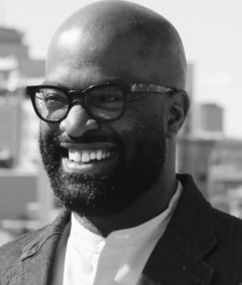 Tuoyo Louis, Co-founder and Managing Partner of Seae Ventures, is a venture capital investor with more than 20 years of finance and investment experience who has a deep commitment to healthcare, entrepreneurship and innovation. Tuoyo currently invests in healthcare and financial technology companies founded by women and people who identify as black, indigenous and people of color. Tuoyo previously established Blue Cross Blue Shield of Massachusetts' strategic investments program and managed their corporate fund Zaffre Investments where he oversaw transactions in early to growth stage companies. In addition to the ACE Board of Directors, he also currently serves on the boards of Clinify Health, Hurdle Health, and MD Ally. He holds a bachelor's degree from UC Berkeley, a Masters in Health Policy and Management from Emory University Rollins School of Public Health and a Masters of Business Administration in Finance from Clark Atlanta University.
###
The American Council on Exercise is a nonprofit organization with global reach that works to improve physical-activity levels by certifying exercise professionals and health coaches, publishing original research, convening experts on physical activity and health, working directly with community groups, and advocating for policies to get people from all walks of life moving. The 90,000 exercise professionals and health coaches certified by ACE are among the most respected in the world of fitness, helping people embrace physical activity and adopt healthier lifestyles. For more information, call 800-825-3636 or visit ACEfitness.org. AMERICAN COUNCIL ON EXERCISE, ACE and ACE logos are Registered Trademarks of the American Council on Exercise.
Sign up for ACE Press Alerts
2022 ACE Impact Report
Get a more in-depth look at the work ACE has done in the past year, as well as the progress our country has made in responding to the obesity and chronic disease epidemics.
View