Join the Certified™ Readers group to chat with fellow pros about trending topics in each issue of Certified!
Exclusively available in the ACE Pro Connect app.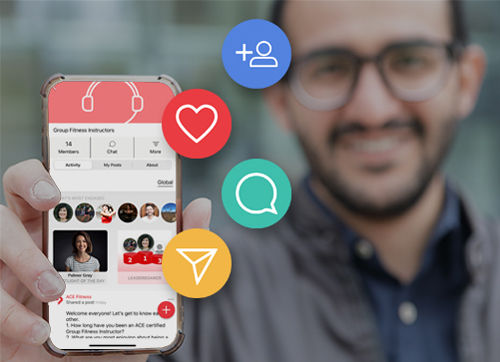 Connect

with ACE Pros
Share your personal experience in the health and fitness space, get business advice and celebrate the progress you've made with ACE Pros who share the same goals as you. This is your space to collaborate, listen and learn from each other!
Engage 1:1 with fellow ACE Pros via chat
Join groups specific to your certification interests
Post on the activity wall
Get and give advice, tips, inspiration and support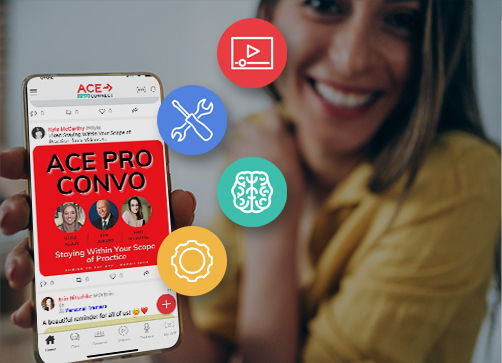 Grow

your knowledge base
View an expanding collection of videos created to enrich your professional practice and inform your career aspirations. Choose from quick-hit videos with helpful tips, in-depth roundtable discussions and live broadcasts with real-time Q&A.
Popular topics include:
Inspiration & Advice
Sales & Marketing
Products & Services
Virtual Coaching
Self-care & Stress Management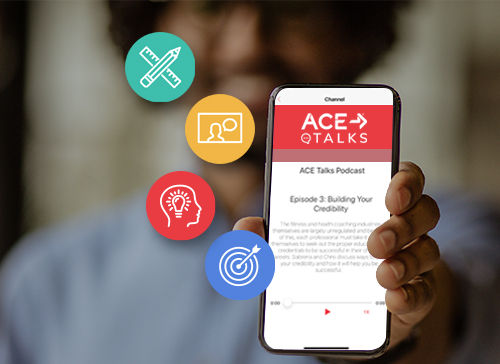 Hear

the latest trends
Listen to our podcast, ACE Talks, to hear from ACE Experts and special industry guests on what matters most right now. Enjoy discussions on all things related to creating a strong career, including business strategies, education and training, client programming and more.
Popular episodes include:
Networking and Expanding Your Outreach
The Interview Process and Tips for Nailing Your Interview
Reframing Food Language with Effective Communication
Building Your Brand