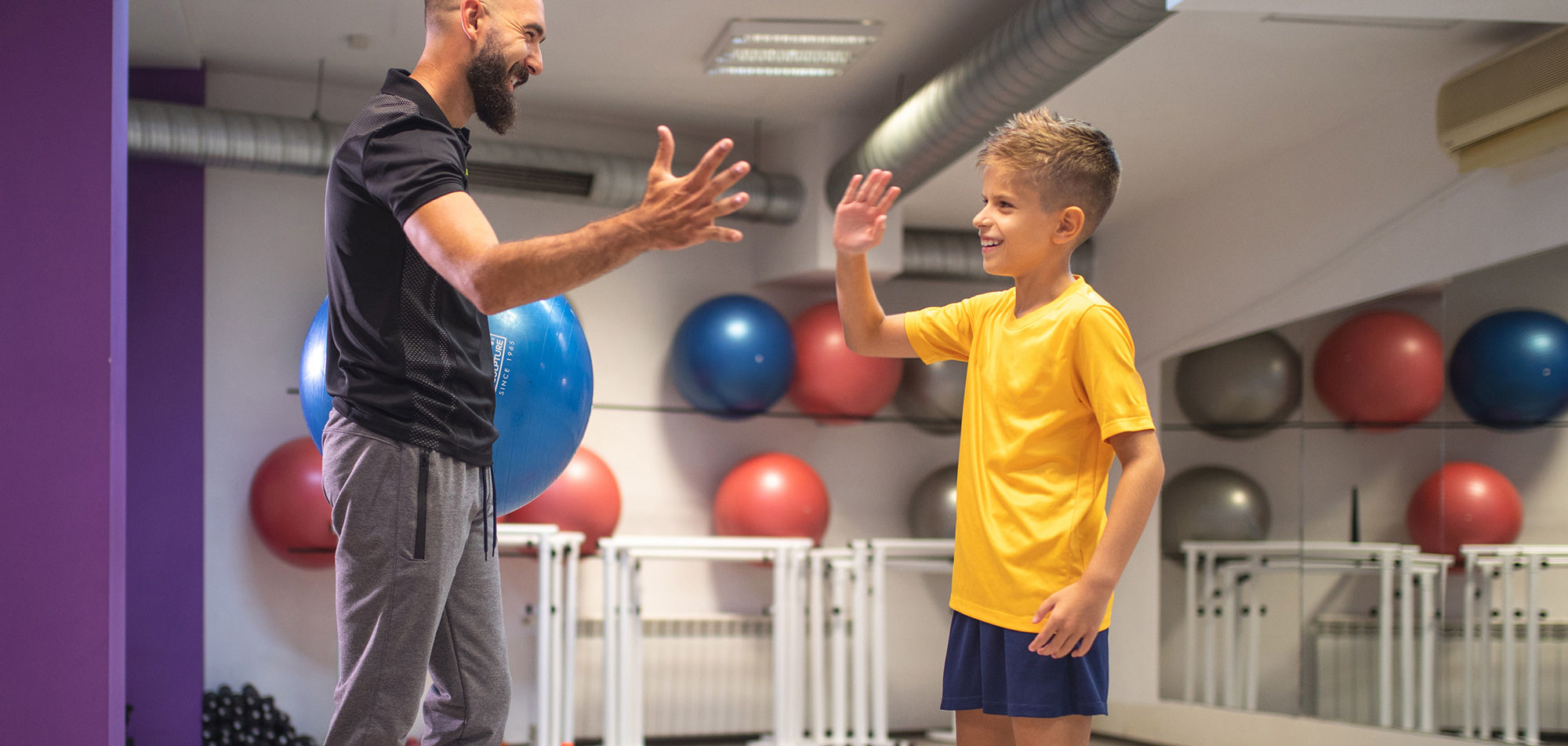 A healthy future starts with healthy youth
As an ACE Youth Fitness Specialist, you will have the opportunity to impact lives both today and far into the future. You'll work with young people and give the gift of fitness—a gift that lasts a lifetime. Young people who are physically active will likely continue to pursue a healthy lifestyle as they become adults, according to studies cited by the U.S. Department of Health & Human Services. Creating a healthy future for our youth has never been more crucial. Over the last few decades, both adult and childhood obesity rates have skyrocketed due to a prevalence of inactive lifestyles. According to the Centers for Disease Control and Prevention, 18.5% of children and adolescents—a total of 13.7 million—are affected by obesity.
You can help reverse this troubling trend by getting kids and adolescents moving through safe, effective and age-appropriate strategies for physical fitness. This program will provide you with the necessary skills to improve the overall health and well-being of children and teens and help instill the value of physical activity at an early age.
The ACE Youth Fitness Specialist Program is authored and presented by an expert team that includes:
Brett Klika, ACE Certified Health Coach and youth performance expert
Avery Faigenbaum, Ed.D., noted author and professor of pediatric health and exercise science at The College of New Jersey
Wayne L. Westcott, Ph.D., fitness research director at the South Shore YMCA in Quincy, MA
Alan L. Smith, Chairperson of the Department of Kinesiology at Michigan State University
Stuart J.H. Biddle, an expert on physical activity and sedentary behavior from the perspective of behavior change
Make healthy families your specialty
At its core, the ACE Youth Fitness Specialist Program is designed to help you find effective methods to help your young clients enjoy being physically active. By learning how to design, implement and coach fun and engaging exercise programs for youths of all ages, you will get the youngest generation moving, positively affecting them in their adult life and for generations to come.
Working with youth clients requires special considerations. This program will teach you not only how to develop specific programs for young clients, but how to communicate with them to ensure success. You'll learn how to develop and lead fitness programs that are age and skill-level appropriate, how to connect with younger clients by building rapport and trust, and how to educate and involve parents in their children's exercise program.  
How do I become an ACE Youth Fitness Specialist?
To become an ACE Youth Fitness Specialist, you will complete each of the modules listed below, as well as complete the quizzes associated with the material.
Anyone may complete the Youth Fitness Specialist Program, but only those who also hold a current NCCA-accredited certification or an equivalent professional credential will be recognized as an ACE Specialist. For a list of accepted pre-requisite credentials, click here.
Payment Options
Youth Fitness Specialist Program
eBook + Hard Copy
FREE

Ground Shipping

Save $20!

USA only. Excludes US territories.
CEC Power Pass
Unlimited learning. Maximum impact.
*eBook compatible with desktops (Mac & PC), tablets and smartphones (iOS & Android) only. Cannot be printed.
Curriculum
Youth Fitness Specialist Program
More ACE Specialist Programs
American Council on Exercise reserves the right to discontinue the sale or support of any product at any time, to remove, correct, or update content based on current industry standards, guidelines, or technological advances. Notification will be given to those who have purchased such products six months prior to expiration. No refund will be given for expiring products.