Strategies for Training Female Clients - Course Bundle
| | |
| --- | --- |
| Provider: | ACE - American Council On Exercise |
| Type: | Online Course |
| Included: | |
| CEC Credits: | ACE 0.4 CECs , YMCA of the USA 4.0 CECs |
Please note: You will earn CECs as indicated below for each individual course you complete. If you have previously earned CECs for any of the courses in the bundle, you will not earn credits for those courses again. You may check your course history in your My ACE Account.
Maximize Your Female Client Training Sessions
Every client has unique needs and circumstances, and this could not be truer than when it comes to training female clients. The many life cycles of a woman are powerful and unique—and when your training techniques reflect that, they'll get the most optimal results. The Strategies for Training Female Clients course bundle will give you a holistic approach to improving your female clients' fitness regimen and overall health by understanding their current stage in life, along with their health and fitness goals.
Courses include:
Weightlifting for Women (0.1 CECs)
With approximately 30% more men than women utilizing resistance training (as stated in the US National Library of Medicine National Institutes of Health), women may experience a lack of muscular strength. Explore the possible reasons for the lack of engagement in women and weightlifting, plus the known physiological benefits gained from weightlifting. You will also learn the best strength exercises women should be performing regularly for functionality and performance in life and sport.
Training Female Clients Through Different Life Stages (0.2 CECs)
Dive into the lifespan of a woman's hormones from early adolescence, 20's and 30's, pregnancy to post-partum as well as the perimenopause, menopause and post-menopause stages. Backed by science and anecdotal evidence from real women, understanding these hormonal changes will help you gain insight into the best ways to train women in various stages in life.
Training Women for Optimal Health and Performance (0.1 CECs)
Learn how to guide women through changes in their stages of life and help them navigate the challenges of fluctuating hormones with a personalized approach to training. By harnessing the power of their emotions, you will help women focus on ways they can improve their health and performance in sport—and in life.
CEC Credits
Approved by the following organizations for continuing education hours: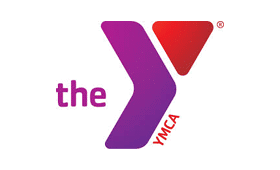 Reviews
I learned a lot about the changes that occur to females,from puberty, menstruation, pregnancy, breastfeeding,early menopause and menopause.A lot hormonal changes occur and these affects female clients in many ways and differs from individual to individual (Bio individuality)lt als affects their training pattern, energy levels and also recovery.Nutrition should be also be taken into consideration.During menstruation energy levels go down and some have headaches,stomach cramps.As a male Personal Trainer I found it very interesting to know what happens to my female clients and I can also share them the knowledge.
CEC Credits
Approved by the following organizations for continuing education hours: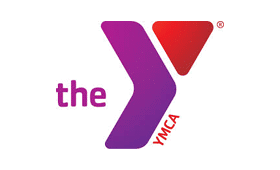 Most Popular Course Bundles
American Council on Exercise reserves the right to discontinue the sale or support of any product at any time, to remove, correct, or update content based on current industry standards, guidelines, or technological advances. Notification will be given to those who have purchased such products six months prior to expiration. No refund will be given for expiring products.