Program Design for Clients with Osteoarthritis
CEC Club
Unlimited CECs for
an entire year.
Join The Club
| | |
| --- | --- |
| Provider: | ACE - American Council On Exercise |
| Type: | Online Course |
| Included: | |
| CEC Credits: | ACE 0.1 CECs , NBHWC 1.0 CECs |
A Training Guide to Understanding Osteoarthritis
Did you know that according to the CDC, almost 1 in 4 US adults have arthritis, with osteoarthritis (OA) being the most common form? Due to the current trends of aging baby boomers, rising obesity rates and an increase in sports-related injuries, the prevalence of OA is increasing. However, many people with OA remain inactive due to pain, fear of pain or fear that exercise will make their condition worse.
Break through these common misconceptions about OA and learn how to develop safe and effective exercise programs for clients who have OA or are at risk of developing OA. In this video training, you'll get guidance on gathering important client information, helping set realistic client expectations, designing appropriate gym and home exercise programs, addressing pain management and communicating with sensitivity. You will walk away feeling empowered to inspire your clients to be physically active so they may have improved pain, mobility and quality of life.
Led by Mary Hale-McDonald, an NCSF Certified Personal Trainer and ACSM Certified Inclusive Fitness Trainer with a BS in Exercise Physiology, Master's of Public Health and a Master's in Epidemiology, you will be equipped with the knowledge to work with clients who have OA or are at risk of OA in a variety of settings and the confidence to show them that exercise is not only possible, but an integral part of a multimodal strategy for managing OA. And as a representative of the Osteoarthritis Action Alliance (OAAA), Mary will share her experience and tips for helping clients with OA on their fitness journey.
The Osteoarthritis Action Alliance (OAAA) is a public health coalition committed to elevating OA as a national health priority, promoting effective policy solutions that aim to address the individual and national toll of OA, and ensuring that people with OA have the access, skills and capacity to benefit from effective and proven interventions.
Upon completion, you will be able to:
• Recognize the signs, symptoms and risk factors of osteoarthritis (OA) and understand the prevalence, impact on comorbid conditions and effective treatments of OA
• Create or modify a client's exercise program by gathering key details about a client through observations, functional assessments and client history
• Develop functionally-appropriate exercise programs and adaptations for clients with OA in one-on-one and group exercise settings
• Incorporate effective and motivating communication skills with clients, using people-first and culturally appropriate language
CEC Credits
Approved by the following organizations for continuing education hours: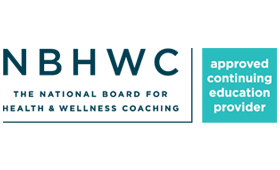 Reviews
The presenter just went to fast for me in the beginning slides and shows as the actual course only took her about 35 minutes when considering start time (couple minutes past, intro time and questions at the end time)
Keep on the Cutting Edge
Receive unique offers and information on specialist programs, workshops, free webinars and more.
CEC Credits
Approved by the following organizations for continuing education hours: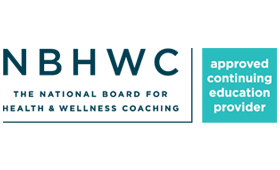 Most Popular Recorded Webinar
The American Council on Exercise reserves the right to discontinue the sale and/or support of any continuing education course at any time, in order to cancel, correct, or update content based on current industry standards, guidelines, and/or technological advances. Notification will be given six months prior to expiration to allow for course completion. No refund will be given for expiring courses.