Join the CEC Club. Get more.
Enjoy
unlimited CECs

for an entire year.

Choose from over 100 of our
top online courses.
Only $19.95/month
Join the Club
Why join the CEC Club?

Unlimited CECs
Enjoy access to over 100 of our top online courses.

Stay Certified
Remain current with your certification, with ease.

Save Big
Enjoy low cost and great value with a convenient payment plan.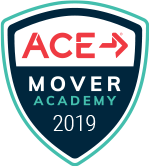 Back by popular demand!
Attend thought-provoking sessions led by industry experts and learn how you can help your clients make lasting changes!
Keep on the Cutting Edge
Receive unique offers and information on specialist programs, workshops, free webinars and more.