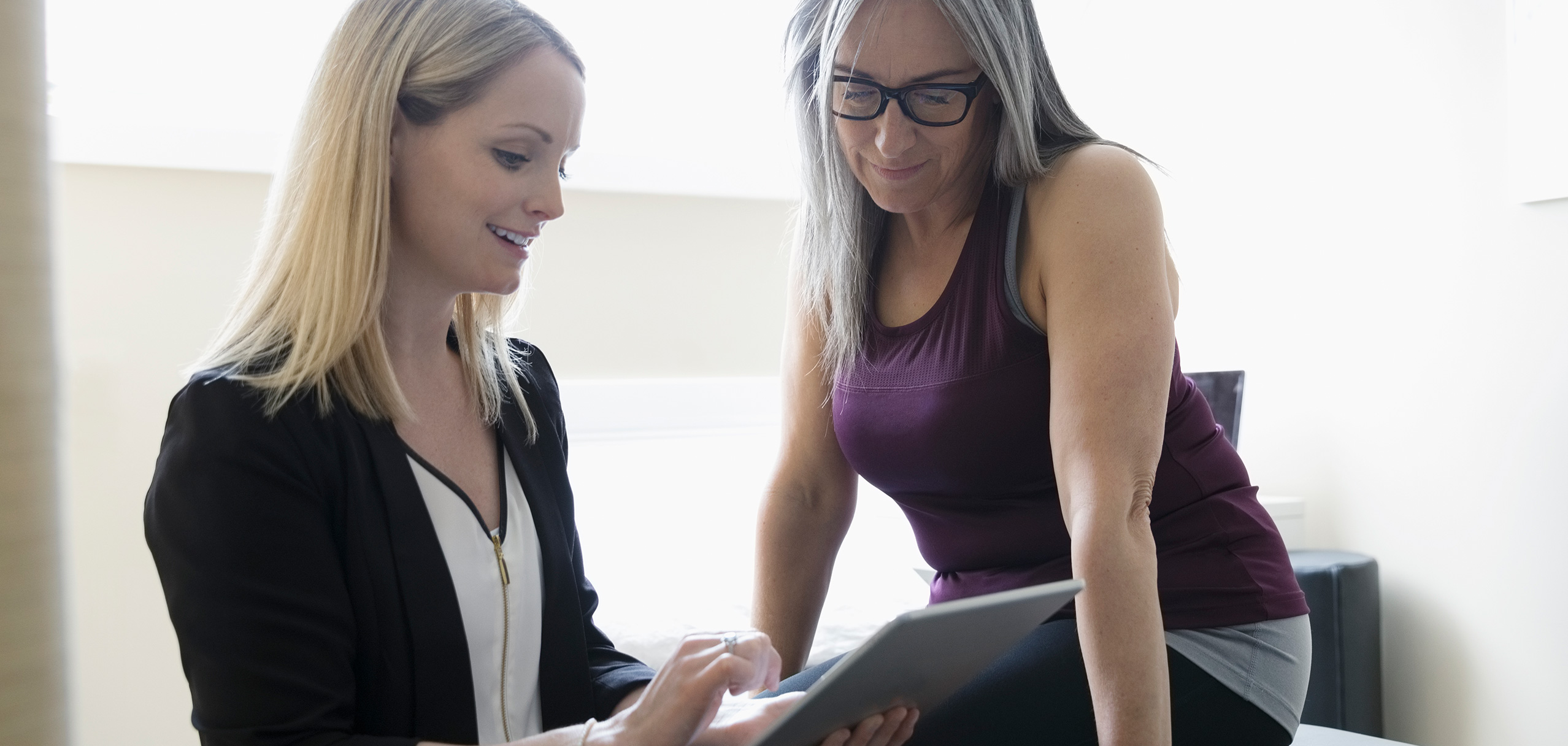 | | |
| --- | --- |
| Provider: | Functional Aging Institute |
| Included: | |
Help your clients move with purpose, and gain the freedom to enjoy all life has to offer.
Baby Boomers are aging into retirement—but they haven't lost their sense of adventure. Nearly 100 million Americans, according to the US Census Bureau, are now 55 or older and facing the physical challenges that come with aging. For this population, fitness is less about weight loss and personal records, and more about functionality, independence and freedom. The Boomers, perhaps more than any generation before them, are an active group with a strong interest in physical fitness—but there is a shortage of health and fitness professionals qualified to meet their unique needs. 
The Functional Aging Specialist program—built upon the Functional Aging Training Model (FATM)—is designed to educate and train health and fitness professionals to empower active agers to live healthy, active and happy lives. Instructors Dan Ritchie and Cody Sipe, who both earned their PhD in Kinesiology from Purdue University, provide you with an in-depth understanding of functional training strategies and movements derived from the well-established theory of function known as the Modified Disablement Model, including how to conduct meaningful assessments of function, how to develop individualized exercise programs and how to train active agers safely while providing stimulus for life-changing results.
Become an expert in the largest and fastest growing segment of the fitness market
The "Longevity Economy"—which represents the sum of all economic activity serving the needs of Americans over 50—is expected to reach $13.5 trillion by the year 2032. The Functional Aging Specialist program will position you to share in this booming market, while making a real difference in the lives of your clients. Designed for health and fitness professionals who want to become go-to experts in functional movement and programming for active agers, this course will help you understand specialized training methods that benefit active agers, including when to fully apply a training method versus when to modify it due to range of motion limitations, joint stability and/or cardiorespiratory conditions.
This specialist program is a comprehensive course for health and fitness professionals who want to become experts in functional aging. You will receive in-depth training on functional training strategies and movements, including how to conduct meaningful assessments of function, how to develop effective exercise programs, and how to develop the critical skills to be an effective fitness professional for this growing population.
How do I become a Functional Aging Specialist?
This program consists of three lessons for a total of 13 modules. Lesson formats vary and include manuals, videos or both. You must pass a 35-question examination after each lesson. You will have three attempts to pass the exam with a score of 80% or higher. Upon successful completion of all lessons, you will be recognized as a Functional Aging Specialist by the Functional Aging Institute (FAI).
In addition, you will be added to the FAI's certified professional map, where potential clients can find a FAI certified trainer in their area. Please note: This specialist program has a renewal period of two years. To renew, you must report 20 CEUs to FAI and pay a renewal fee of $79.
Payment Options
Functional Aging Specialist Program
Curriculum
Functional Aging Specialist Program
More ACE Specialist Programs
The American Council on Exercise reserves the right to discontinue the sale and/or support of any continuing education course at any time, in order to cancel, correct, or update content based on current industry standards, guidelines, and/or technological advances. Notification will be given six months prior to expiration to allow for course completion. No refund will be given for expiring courses.