Nourish

your clients' potential with the right nutrition advice

Many clients may already be asking you for diet and nutrition advice. The ACE Fitness Nutrition Specialist Program will best prepare you to answer those questions and help clients implement healthy food choices based on their individual goals while staying within your scope of practice.

Advance your career
with confidence
Expand your expertise, gain credibility and increase your value by adding an elite ACE Specialist title to your arsenal and becoming a specialized authority in Fitness Nutrition.

Deliver lifelong
dietary results
Learn evidence-based nutritional and behavior-change strategies, and provide your clients with practical, actionable tips that lead to long-term success and better health.

Stand out from
the competition
Get the attention of potential employers and attract more clients by becoming a well-rounded exercise professional with expertise in exercise, behavior-change and nutritional guidance.
---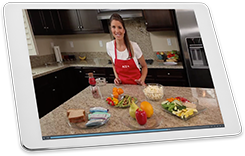 Special

skills

require a special program
Arm yourself with evidence-based behavior-change strategies and nutrition expertise to coach your clients toward heathier nutritional choices. With the ACE Fitness Nutrition Specialist Program, you will learn:
Scope of practice
Gain an understanding of what an appropriately qualified exercise professional can and cannot do in terms of offering safe and effective nutrition guidance without putting themselves and their clients at risk.

Basic nutrition and digestion
Learn the foundational knowledge of how the body turns food into fuel, along with an understanding of the various macronutrients and micronutrients, engineered foods, alcohol, drugs and stimulants.

Principals of nutrition for the health and exercise professional
Obtain essential resources for providing nutritional guidance to your clients along with dietary reference intakes and how to teach clients to better understand and compare food nutrition labels to make healthier choices.

Nutrition for special populations
Gain a wealth of knowledge as it relates to nutrition and hydration for sports and fitness, how nutritional needs change over the course of a person's life, and nutritional requirements of individuals with special dietary needs, ranging from vegetarianism and obesity to osteoporosis and anemia.

Sports nutrition for exercise professionals
Develop the knowledge needed to integrate nutrition science into your practice and explore the role of sports nutrition with your clients.
Nutrition coaching
Learn how to best collect nutrition information and diet history from new clients along with motivational interviewing techniques and the art of effective goal-setting.

Essentials of meal selection and preparation
Gain practical tips to help clients who do not have much time to cook or simply do not know how to put together a healthy meal, as well as grocery shopping fundamentals, and making wise choices while eating out.

Stages of behavior change
Learn to define each stage of behavior change (precontemplation, contemplation, preparation, action and maintenance) and how to identify a client's readiness to change.

Essentials for growing your business
Learn how to identify your vision and update your brand as you acquire new skills and expand the scope of your offerings along with how to "sell" nutrition services to existing and new clientele.
Included Learning Materials:
Become a Fitness Nutrition Specialist in
3 simple steps
While anyone may complete the Fitness Nutrition Specialist Program, only those who also hold a current NCCA-accredited certification or an equivalent professional credential will be recognized as an ACE Specialist.
Confirm
your professional credentials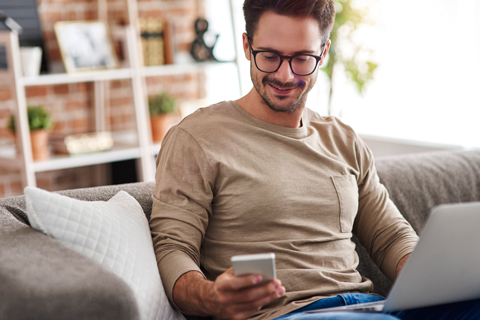 For a list of accepted pre-requisite credentials, click here.
Purchase
the ACE Fitness Nutrition Specialist Program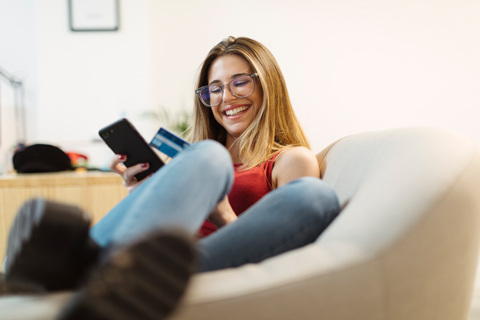 You can start learning right away by moving through the two modules that make up the online program.
Complete
the quizzes associated with each module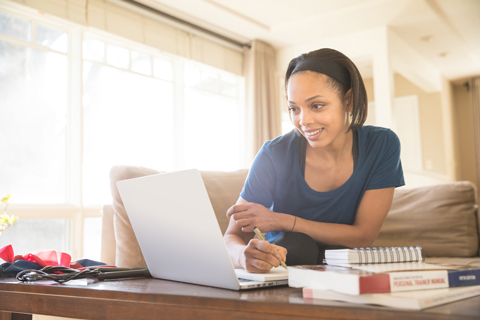 Upon completing each of the two modules, you must pass an online quiz with a score of 70% or higher.
---
Designed for professionals like you, seeking to instill life-long
healthy habits
The ACE Fitness Nutrition Specialist Program is designed for certified exercise professionals and health coaches who want to become more well-rounded and gain the tools to impact lasting change in their clients' nutrition.
As an ACE Specialist, you will be recognized as a knowledgeable expert, equipped with specialized skills to address your clients' needs , creating lifelong solutions for positive dietary habits. You will put yourself in high-demand of potential employers and increase your earnings by up to 20%.*

"I strive to ensure that all my clients not only hit their physical goals, but their mental and nutritional goals as well. Because of the ACE Fitness Nutrition Specialist Program, I am able to tailor each of my sessions to the client's individual needs in order to affect long-term, healthy change. I am continually filled with happiness when clients say "my clothing fits so much better," "I have so much more energy" and "I feel better about myself!"
- Kim S., ACE Fitness Nutrition Specialist,
ACE Certified Personal Trainer
---
Approved Providers
The ACE Fitness Nutrition Specialist Program is approved for 2.5 CECs by ACE and the following continuing education hours by the organizations listed below:
There are no conflicts of interest for any individual in a position to control the content of this educational activity.
Make a difference!


Become a Fitness Nutrition
Specialist today.
*A February 2016 study of 2,000 health and fitness professionals revealed a 20% salary increase for part-time professionals who have completed an ACE Specialist Program.